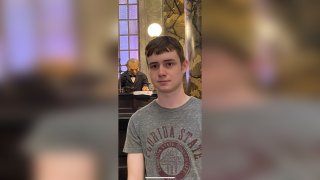 Davie Police are thanking the public for their help in finding a 17-year-old who went missing after he was seen in a nearby park.
Officers say Vance Warner was last seen around 6:30 p.m. Thursday at Vista View Park after he left track and field practice unnoticed.
Warner is 5'10" tall and weighs 150 pounds and was last seen wearing a gray Nike t-shirt with black running shorts and blue running shoes.
Shortly before 7:30 a.m. Friday, Davie Police said Vance had been found. Officials did not release any information where he was located or his condition.