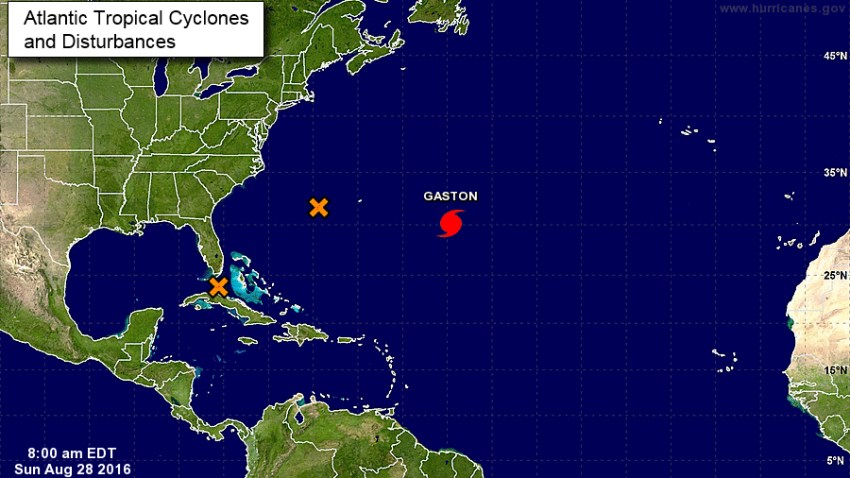 A storm system in the Florida Straits strengthened to a tropical depression Sunday, NBC News reported.
The tropical depression was south of the western tip of the Florida Keys and was moving west late Sunday afternoon. It was expected to move back east and travel over Florida by Thursday and Friday, the National Hurricane Center said.
Gov. Rick Scott has warned South Florida residents to have an emergency plan in place in the event of flooding. Between 1 and 4 inches of rain could fall over the southern half of Florida through Wednesday, and some parts could get 6 inches, the hurricane center said.
Any heavy rains could also pose a setback to control mosquitoes that spread the Zika virus, which has been detected in areas of the state, forecasters said.