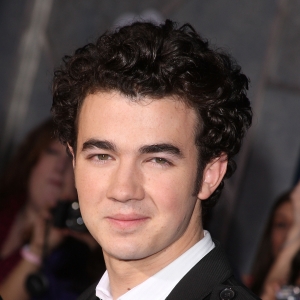 "Twilight" blew up at the box office and made an impression last week with its DVD release, but the Jonas Brothers revealed they only just caught the vampire film.
"I just recently saw the first one, actually," Kevin Jonas told Access Hollywood at the Nickelodeon Kids' Choice Awards on Saturday. "I watched it on the plane and it was really good. I was blown away."
VIEW THE PHOTOS: 2009 Nickelodeon Kids' Choice Awards
In February, the brothers told MTV it would be "really cool" to be on the soundtrack of "New Moon," the "Twilight" sequel – though they admitted to not having seen the first film at the time. According to Kevin, they'd still like to be involved.
"Who knows," he told Access. "If they ask us, why not?"
VIEW THE PHOTOS: 'Twilight's' 'New Moon' Cast - Who's In The Mix?
Though the movie may have impressed him, he added that he wouldn't want to be a vampire himself.
"I wouldn't go as far as to say that," Kevin said. "I'm happy where I'm at, so I'll stick with living."
And life is pretty good for Kevin these days — the Jonas Brothers recently announced a world tour, and his band of brothers won the Kids' Choice Award for Favorite Music Group at last night's event.
Related Content from AccessHollywood.com:
VIEW THE PHOTOS: The Jonas Brothers
PLAY IT NOW: Access Extended: Jet-Setting With The Jonas Brothers
PLAY IT NOW: Jonas Brothers' Midnight Screening Surprise!

MORE ACCESS ON THESE TOPICS: Jonas Brothers - Twilight - Young Hollywood - Celebrities - Awards Season

Copyright NBCAH - Access Hollywood