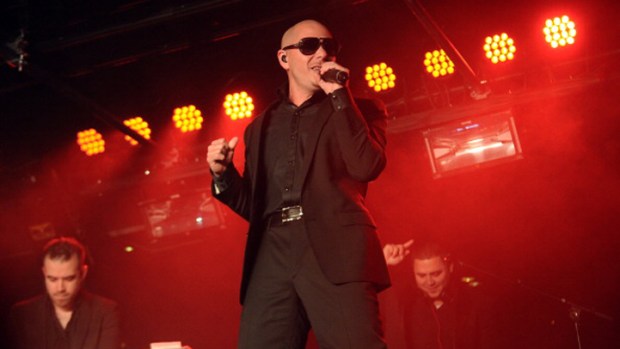 Getty Images for Sports Illustra
Rapper Pitbull performs at Club SI Swimsuit at 1 OAK Nightclub at The Mirage Hotel & Casino on February 14, 2013 in Las Vegas, Nevada.
Rappers Pitbull and Lil' Wayne may have played nice in the past, but after the former released a song entitled, "Welcome To Dade County" dissing the latter, the friendship seems to be over.
Wayne, a part-time resident of Miami Beach, went on a rant against the Miami Heat after he was kicked out of a home game allegedly for cheering for the Los Angeles Lakers on Feb.10. He Tweeted, "So I'm @ da Heat game right, rootin 4 da Lakers kuz dats my team & would u believe they got police 2 make me leave?! Wow! F#€k da Heat."
Even though Wayne tried to apologize to Miami residents and Heat stars LeBron James, Chris Bosh, and Dwayne Wade live on the radio, rapper Pitbull retaliated in defense of his city with the song featuring the lyrics, "You talk Miami, if you talking Heat, Moral of the story, don't s— where you eat."
Wayne sent Pitbull a Tweet in response to the song saying, "Dam pit bull bro I thought u was kool." To which Mr. 305 replied via the same social media site, "I am cool papo but imagine me s—ing on anything new orleans which I was just there for super bowl the big easy I loved it," he wrote. "The world shows me love and vice versa but miami is all I got. No disrespect, just the truth."