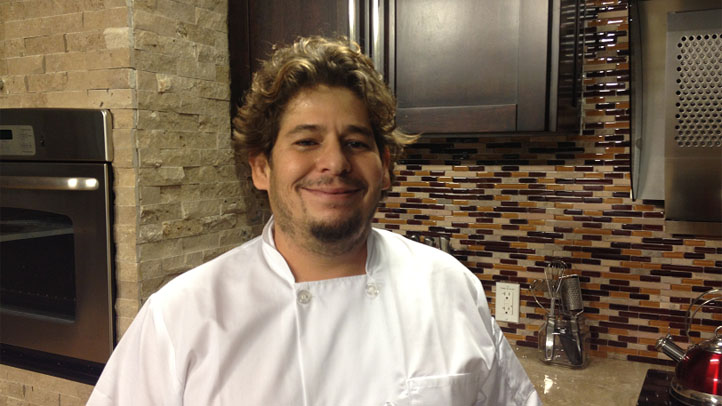 Chef Patricio Sandoval, culinary director at Mexican taqueria Mercadito, has continuously worked to make his tacos more "upscale and refined."
To preserve his Mexican roots, Sandoval tries to keep the traditional Mexican ingredients and the textures, even when offering "Taco Tuesdays," or two tacos for $5.50—a deal that has become very popular at his restaurants.
"We use different flavor combinations, different textures so you are elevating the tacos to a different level," said Sandoval, who oversees the cooking and the menu at the Miami, New York and Chicago restaurants.
Sandoval, born in Acapulco, said he uses a combination of his grandma's recipes, his father's lessons, his travels through Mexico and his French cooking education to give flavor to his plates.
"When you grow up being part of the culture being part of the cuisine, you understand the values and the traditions of the food," Sandoval said. "I can take those values of traditional Mexican food and turn it into something a little different—not just your traditional beans and rice and chicken."
"Having different influences of different cuisines makes my cuisine, which is what I call Mexican, not traditional Mexican," he said.
His Mexican plates normally balance the spiciness with sweet, salty, or high acidity ingredients to cool down the spices, he said. In many occasions, he uses the avocado to take away from the spiciness in the food.
"Different combinations and of course something has to be too spicy where you can't taste it. You want to be able to enjoy the spiciness but you also want to be able to taste what you're eating," Sandoval said.
The menu at his restaurants includes guacamole, ceviches, 10 different kinds of tacos, chile relleno, skirt steak and others.
Click here to visit the restaurant website.