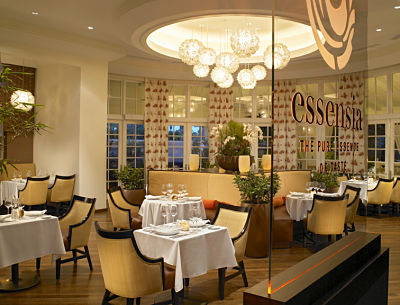 LOVE A LA CARTE: Even though Valentine's Day might be over, that doesn't mean the month of love is. Head over to The Palms Resort Hotel and check out their "Month Of Love." Now til the end of the month, make a reservation, mention "sweet love" and all dinners for two will receive pastry chef Gail Goestch's complimentary "sweetheart sampler" dessert. 6 p.m.
RAISING THE BAR: Imagine a world with no doormen, no velvet ropes and never having to hear the words, "I'm on the guest list" ever again. We know a South Beach hot spot that is making our dream come true. Rokbar's new Side Door Tuesdays is changing up their usual routine this and every Tuesday. Expect a very un-South Beach like atmosphere with no bottle service, promoters or cover charge. With Johnny The Boy and other resident DJs spinning all night long, this party won't be one to miss. Be sure to use the side door, it's the only way in. 11:59 p.m.
FREE IS FOR ME: Mothers around the world will tell you, "Be sure to eat a good breakfast!" Today is everyone's favorite Free Pancake Day at all IHOP restaurants around the country. Come in today and get a free short stack on the house. Instead of paying for your pancakes, IHOP is asking for patrons to donate what they would have spent on their delicious hot cakes and donate it to the Children's Miracle Network at Miami's Children's Hospital. Now, go make your mama proud and eat some breakfast! 7 a.m.-10 p.m.