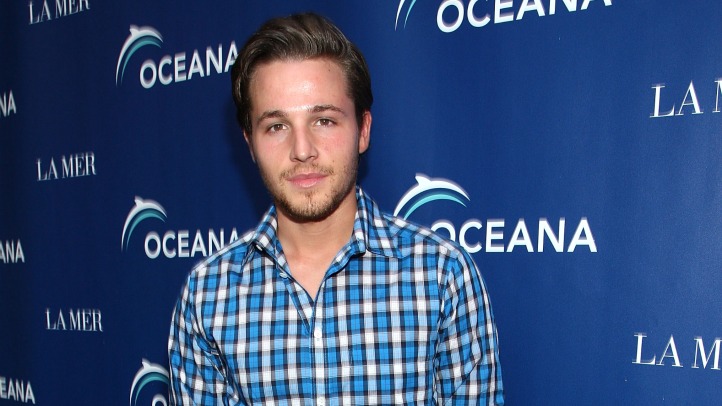 Desperate Housewives fans know that Shawn Pyfrom, who plays Brie Van De Camp's (Marcia Cross) mischievous and homosexual son Andrew on the series, has gotten in his share of hot water over the seasons (running over Grandma Solis was definitely a low point).
Although these days his character has matured, even pulling it together to help manage his mother's company, Pyfrom admits he still longs for the bad boy days.
"When he was a trainwreck there was a lot more to do," said Pyfrom, who was at Paris Theatre Tuesday night for the launch party for Sony Ericsson's new Xperia PLAY smartphone. "The next two episodes I may be addressing some of that -- some of the past issues bubbling up into a bigger issue."

Pyfrom contractually left ABC's popular drama series — which also stars Eva Longoria and Teri Hatcher — in the fifth season, but has continued to work with the female-dominated series over the past seven years. And he admits, like his character, he essentially grew up on the show as he was just 17 in its premiere 2004-2005 season
"Going back is always nice," said Pyfrom. "They're like my family."

Still, Pyfrom says he's certainly not complaining about the time off. In fact, he's spent most of it focusing more on his personal hobbies like traveling and painting.

"I still love acting, but there's a lot that comes into play more than just what you want to be doing -- most of its out of your hands," he admitted. "I'd rather take other things that I can control, and put equal time into that."
Sometimes it's okay to be a follower! Check us out on Twitter at twitter.com/nitesidemia.