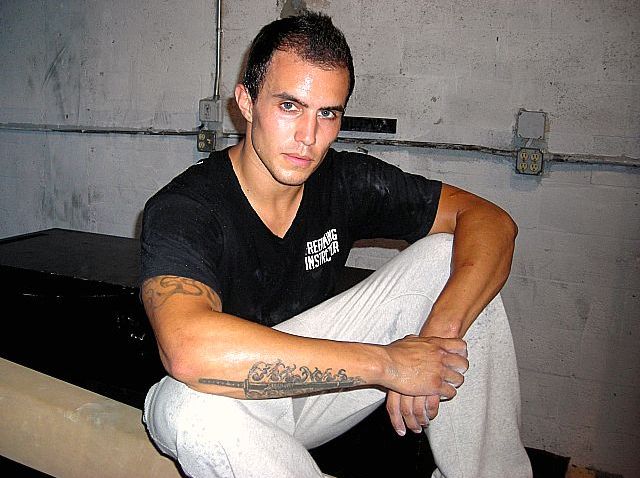 Professional freerunner and instructor Adrian Gonzalez, who founded Miami Freerunning Academy earlier this year, encourages folks to face their fears.
"A lot of the fears people face -- in terms of heights, falling, and balancing -- they are things you've been told your whole life to stay away from," said Gonzalez earlier this week while teaching his advanced class. "As kids, we grow up being told don't run, don't jump, don't play ... when that's kind of what the body was meant to do."
He added, "Everyday play has been turned into a sport."
Except playtime at this warehouse-style fun house isn't exactly hide and seek, think more along the lines of tumbling, rail tricks and even scaling walls.
The Academy now typically racks up 50 to 60 students a month of all levels, including everyone from the little tykes (who Gonzalez admits are the most fearless of the bunch) to the advanced flip-stars. Still, Gonzalez -- who is also on a professional team of freerunners -- said he never lets things get too boggled down in routine.
"We don't confine them to any one setting," he said. "In freerunning, you are free to express yourself."
And don't expect him to shuffle anywhere else soon -- the career "jump" turned out to be a permanent one for the Colorado native who originally came to Miami to become a police officer.
"This was just kind of an adjunct, something to put in my toolbox," Gonzalez said. "But the first time I did it I fell in love with it, and I haven't stopped since."