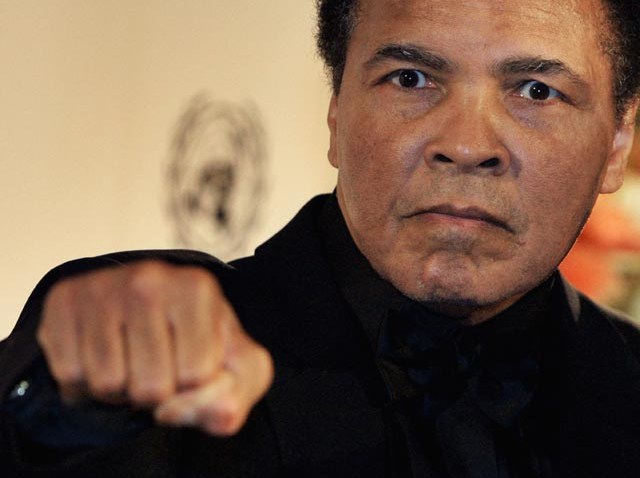 "The Fight Doctor" Ferdie Pacheco, a former cornerman who mended the wounds of Muhammad Ali for 15 years, said it wasn't the boxing legend that made Miami's infamous 5th Street Gym a fighting Mecca.
"There was no royalty there, everybody was the same," said Pacheco, 82, last night while speaking to a packed house at Book & Books.
In his new tell-all "Tales from the 5th Street Gym," Pacheco claims the gritty South Beach gym became "the university of boxing" because of the Dundee brothers -- Ali's former trainer Angelo and fight promoter Chris.
"Outside of Chris [Dundee], he was the king," Pacheco said of Angelo. "He not only owned and operated, he was the 5th Street Gym."
Big-name boxers like Sugar Ray Leonard, Ezzard Charles, Jake LaMotta, and of course, Ali, would have daily fights at the gym where locals could shell out a quarter to watch world-class boxing.
Pacheco, who went on to be a broadcast analyst, artist and author, recalled fondly his days at the 5th Street Gym.
"There was more fun in that gym than a playground ... anyplace," he said. "In a strange way, we had a brotherhood."