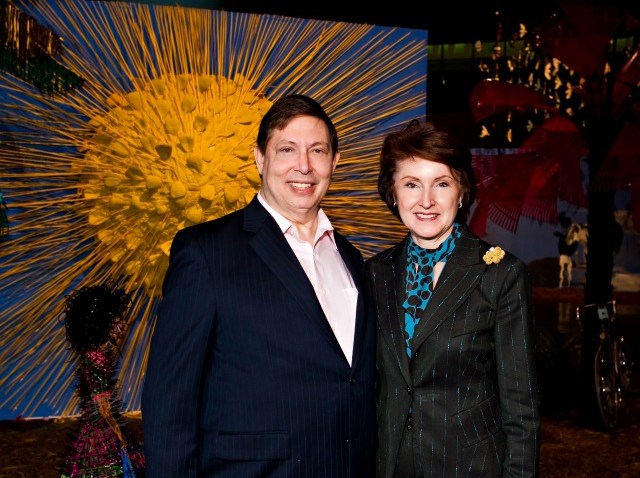 David and Lee Ann Lester - the couple who originally brought us Art Miami 20 years ago - said after selling their fair and organizing miscellaneous others all over the world since they were thrilled to be asked back to organize the second edition of Miami International Art Fair (MIA).

"We really feel Miami is one of the major capitals now for contemporary and international art," Lee Ann Lester, Principal of International Fine Art Expositions, told Niteside. "And tonight's event is really about bringing out the best of Miami."

Last night's VIP and Collectors' previews marked the official kick-off to the four-day art extravaganza, which opens to the public at the Miami Beach Convention Center today at noon. And this year almost half of the 60+ dealers, debuting live performances, art and music, are rooted right here in the Magic City.

"We're at the crossroads of the whole world, and that makes it a very exciting place for this," she added. "There's a wonderfully exciting art scene in Cuba too that has a dynamic input as well."
And it seems the post-holiday timing couldn't be better as, according to Lester, the fair also incorporated it's own elevating mood element.
"I think especially in these challenging economical times, people are looking for that spiritual uplifting and that connection to creativity," she explained. "And watching artists create through all the new mediums that are now available to them does that."
She added, "They say you have left and right brained people, but for most people, watching the art process makes it so much more experiential - people can actually see the art process how it's being created."
Sometimes it's okay to be a follower! Check us out on Twitter at @nitesidemia.