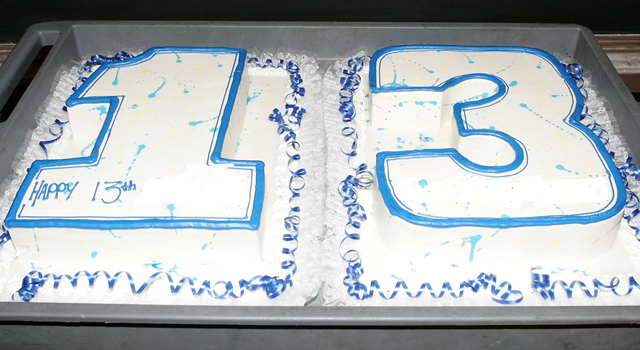 Ah, 13, the gateway to the teens years, filled with acne, curfews and someone constantly telling you to turn that music down.

Jazid, the funky little Miami Beach music spot, ushers in its teens with a two-day 13th anniversary party kicking off tonight.

A little jazz, a little funk and some reggae have long been packing the crowd in at the Washington Avenue space. And tonight at 8 p.m. you can catch some of what it's famous for with acts like Locos por Juana and Bachaco for just $10.

On Saturday night, the club funks it up again with a ton of tune-makers like Jacob Jeffries, Natalie Bretoneche, Fabian Hernandez and the Max Ferber Trio all outside, while the Spam Allstars, Local 32, Suenalo and Akaka raise the roof inside. Tickets for the actual anniversary night are $30, but being at the club on the night it hits puberty is priceless.

So if you're looking for a way to kick it old school, like when you were a rebellious teen, head over to Jazid for some good, live music. At least this time around you won't have to worry about anyone telling you to turn the volume down.