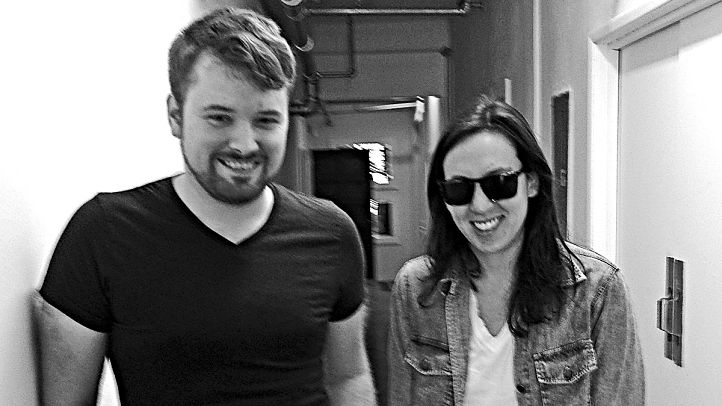 It's been rated Best Music Blog by both readers and writers all over Miami. It not only plays and raves about some of the best and the brightest of the world's racket-makers, it also brings them to town, so that we can see firsthand what the hot fuss is about. It consists of DJs whose spin is as dizzying as Molly's merry-go-round -- and thrice as resounding. It is an aurally exciting outfit known as Nightdrive, and it's celebrating its blog relaunch this Thursday at The Electric Pickle. Niteside got co-chief Patrick Walsh and asked him to fill us in.

For the few who don't yet know, what (and who) exactly is Nightdrive? Nightdrive is a lot of things. Primarily, we're a music blog and nightlife event production and promotion organization, and Laura Sutnick (a.k.a. Laura of Miami) and I are its principals. We come from a radio and DJ background and love music so we've decided to dedicate our efforts to bringing some of our favorite live acts and DJs to Miami. Through our blog, we develop relationships with artists and labels outside Miami and keep tabs on what's going on in the world of music. We also are a loosely knit collective of DJs that includes Laura and myself along with Mr. Brown, Terence Tabeau, Stravinsky and Pirate Stereo. Finally, we recently became music directors of Wynwood Radio, where we host a radio show every Thursday from 2-4 p.m. and showcase the music that we feature on the blog and more.

How'd you and Laura first collide? We first started working together in 2010 for one of the first live shows at Grand Central. I approached WVUM, where Laura was on the executive board, to see if they were interested in co-hosting a concert. Laura loved the idea and ended up spearheading the effort. We eventually hosted Nite Jewel, Tanlines, ANR and MillionYoung for Winter Music Conference. We like to think of that night as our birthday. :)

What made you decide to combine all those elements under the name Nightdrive? Every element goes hand in hand and help reinforce each other. Ultimately we're trying to foster a more organic relationship with music within the scene here in Miami, whether that be through live concerts, radio, or other curated events.

Is it fair to say that Thursday night's throwdown will be a pitch perfect example of those elements coming together? Absolutely! Thursday night we relaunch our new blog, designed by local graphic designer extraordinaire and electronic musician, Kent Hernandez. It looks amazing in my opinion and will be a lot more user-friendly and integrated with social media and event ticketing. We're celebrating the occasion by bringing Rayko, one of our favorite DJs, to The Electric Pickle. He's best known for his re-edits of classic disco and obscure pop tracks. I'm personally excited since he's one of the producers that I look up to.

Anything else fans need to know about Nightdrive before you go-go? We're heading toward an exciting summer/fall with some big shows in the works including Brooklyn's Bear In Heaven, The Drive Tour (featuring artists from the soundtrack of the hit film Drive), and French electronic artist Kavinsky in early September. Our involvement in Wynwood Radio is also exciting. As we start working with more local DJs and tastemakers, the radio station will soon be a very diverse cross section of Miami music culture. You can stay posted on our shenanigans by connecting to us on Facebook or Twitter, or check out our new blog.

The Nightdrive relaunch party featuring Rayko takes place Thursday, July 12 at The Electric Pickle. For more information log on here.