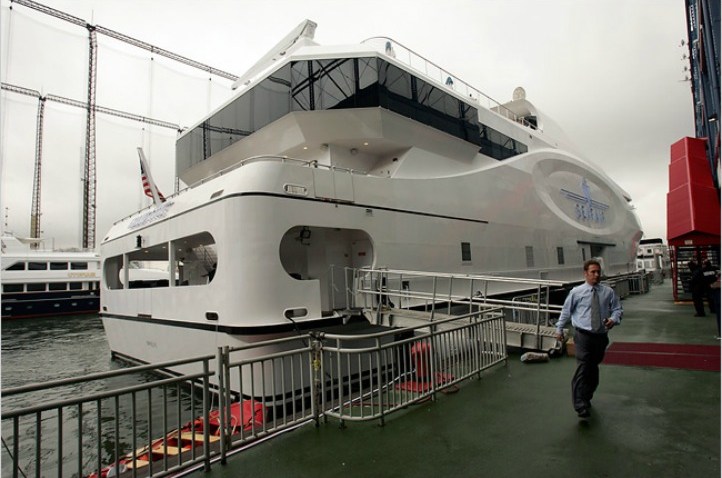 Anyone who's hit the Miami art scene over the past few years knows that much of the raddest action takes place wherever Butter Gallery decides to set up shop. Now that action is expanding to the sea with a sound-slinging evening out on the SeaFair. The event is called Churned, and it goes down Friday night as part of the 5-day Miami International Art Fair. Niteside got gallerist Francisco de la Torre to give us the lowdown.

Wanna tell us a bit about Churned? Churned is an event presented by Butter Gallery and will take place during the Miami International Art Fair, this Friday January 13, on the roof deck of the Sea Fair. The Mega Yacht will be docked at the Chopin Plaza downtown, from the top deck we will be overlooking the bay while sipping on signature cocktails and listening to some sexy music.

Who's in on the action with you? NYC's Tedd Patterson will be headlining the night along with Laura of Miami (WVUM), Patrick Walsh (NightDrive) and Desiree (KYI).

Who else is on tap to make a racket? The MIA Art Fair is a world class event organized by Lee Ann Lester owner of International Fine Art Expositions (IFAE). She is a pioneer of the Florida Art Fair market and started Art Miami more than 20 years ago.

Any chance of this becoming a regular event? Actually, that is precisely the plan. This is just the first of a series of events that will be mixing art and music under the Butter Gallery initiative. Once the right ingredients are in, all you have to do is stir.

Churned takes place Friday January 13, 6pm at the Sea Fair. For more information log on here.