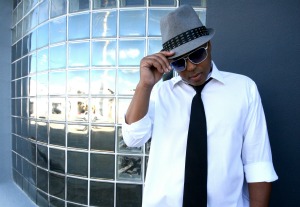 When Niteside last caught up with DJ D-Up, the dizzyest had just released When Worlds Collide (Live at The Delano Hotel), which marked what was then a two-year residency. Since that time, D-Up's not only kept his privileged Saturday night slot at the South Beach hotspot, he's released a subsequent series of kickass mixtapes. Better yet, he's been listed as one of Miami's Top 10 DJs by SunPost Weekly and topped Miami New Times' Reader's Poll. On Tuesday night, the accolade-collecting spinman teams with Black Bobby to open for Black Star at The Fillmore. On Friday he'll be boothing up at Bardot.

How'd you and Black Bobby land the opening slot for Black Star? That's really all about Bob putting in a lot of work and it paying off. He's worked hard over the past few years and I think this show is a culmination of that. Not to mention, his music is quality and fits perfectly with Black Star. DJing his live shows are a lot of fun and I'm really looking forward to this upcoming show.

Who else have you two opened for over the past year? It's been a great year. Earlier this year we opened for Pusha T (Clipse) at Bardot. Some other overall highlights include opening for NORE, AZ and Cormega, and earlier this month I myself opened up for M1 of Dead Prez fame. It's been an amazing experience.

Haven't you and Black Bobby also unleashed a series of mixtapes? Yes, indeed. Basically, whenever Bob drops a new project he releases the "album" version and I do a "DJ/mixtape" version. It gives the music a completely different feel and I add my own flavor and take on the music. The first mixtape was Phat Kit Tendencies (November 2009), which was followed by Negro Dialect (June 2010), and his original album, Presidential Sh*t (November 2010). Last summer we released an underground hip hop mixtape called, I'm the DJ, He's the Rapper. Bob's newest project actually drops today. (Monday, Sept. 26)

Isn't there a slew of D-Up mixtapes out there too? Most definitely. Since I DJ a wide variety of music I've been trying to get it all out there. Last week I finished and released Rare Form (Vol. 5), which is an indie/dance/nu disco mix. About a month ago I dropped The Beautiful Remix (Volumes 1 and 2). Both are open format mixes, but Volume 1 focuses on house and electro music while Volume 2 runs through hip hop, rock, '80s, house, old school and more. The concept behind this series is that every song is a remix, blend, mashup, whatever you wanna call it. But it's mixed so it makes sense. Not just throwing a bunch a tunes together. Some of my older mixes include When Worlds Collide (Live at Delano) and Live at Mokai (2009). Both of those are open format. Also, this week I will be dropping a mix of hip hop, top 40, dance and old school.

How does all that fit with your enlistment by The Scratch Academy? I've been doing events for Scratch the past few years and recently I've begun teaching at the Design District location. I teach mostly private lessons with students of all skill levels. Some students are literally starting from scratch, so they start by learning the foundation - how to mix and some beginner scratches. Some students have experience or are workings DJs who want to learn different techniques, so we would have a series of classes going over more advanced scratches and different ways to mix. It's been a blessing being a part of the stellar DJs who work at Scratch Academy and teaching the art form to students who appreciate the culture and want to learn the right way.

What about your teaming up with an outfit called Only For Music? I'm super excited to be the newest member of the OFM family. OFM Talent is a DJ booking agency and management company that represents a nice variety of DJ and artist talent. It was founded by Tatanka Guerro, Luiz Fluery and Alana Burstyn and has an impressive roster, including Not For The Radio (Tony G & Los de la Vega), DJ Aliyo, Ryan Evans, DJ Ruen, Metrozu, DJ Sire Esq., DJ Boe, Uma K and Sula Lopez. I'm really looking forward to keeping things moving with OFM.

As if that's not enough, on Friday night you're spinning into Bardot, right? Yeah, I'm gonna be at Bardot this Friday night. It's a samba, rock, funk, soul, brazilian party with Batuke Samba Funk and Dopestepa performing earlier in the night and me with a DJ set after. I absolutely love Bardot; hands down one of Miami's best spots.

The Light Group just announced Chris Paciello will now be lending his talents to their worldwide array of hotspots, including The Delano. Have you and he had a chance to sit down yet? I have not sat down with him, but would love to. I'm really looking forward to working with him. The Delano has been a beautiful experience for me and I'm sure with him on board The Delano will only continue to get better and better.

Anything else folks should know about D-Up before we go? Yeah, you can follow my occasional tweets @DJ_D_Up and, remember: Defense Wins Championships.