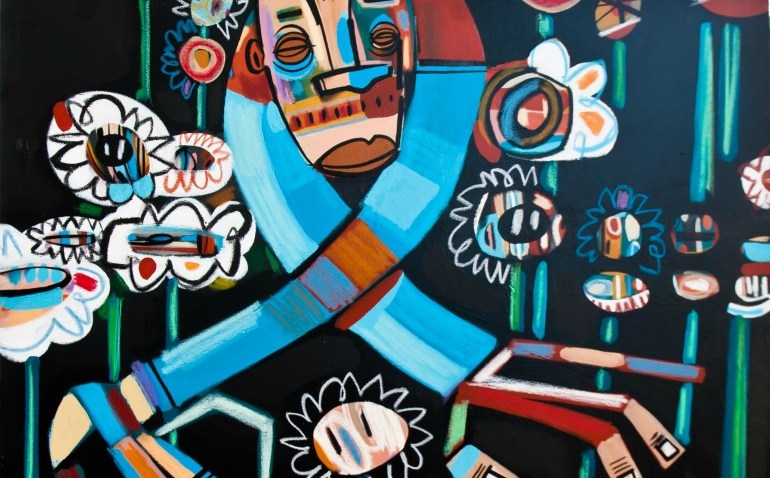 You've seen his work on street fronts, in galleries, at festivals and wherever else there's a mind for keen. It comes via murals, paintings, sculpture and whatever other route. His name is David LaBatard, better known as LeBo, and his bold imagery has helped put Miami on the art map. On Saturday night the cat's taking over a room at Purdy Lounge; Niteside got him to explain.

What's the what re: Purdy? Basically it's a way to keep things local and do some creative stuff I've been wanting to do for a while, mostly smaller pieces in old frames, kind of salon style. I started out my art career showing in small venues and clubs and still feel like it's a nice genuine way to show art.

How'd you get roped into doin' the Room anyway? Basically helen asked me if I'd like to. met up with [owner] Dan [Binkiewicz] and we vibed and it felt like the right thing to do.

Any other Lebo news we should know before you go? Hmmmm... thankfully there are a few things: I was signed on to do custom design work for Harley Davidson, as well as judge for the International Art of Custom campaign; picked as artist for Bacardi's 150th anniversary global celebration; just came back from doing some mural work in Madrid for the Spanish consulate; picked to do a mural series around the new Marlins stadium for Coca-Cola; and I've got private and corporate painting commissions stretching into the foreseeable future. Life is blessed my man...

The LeBo Room opens Saturday March 3, 8-10pm at Purdy Lounge 1811 Purdy Avenue South Beach.