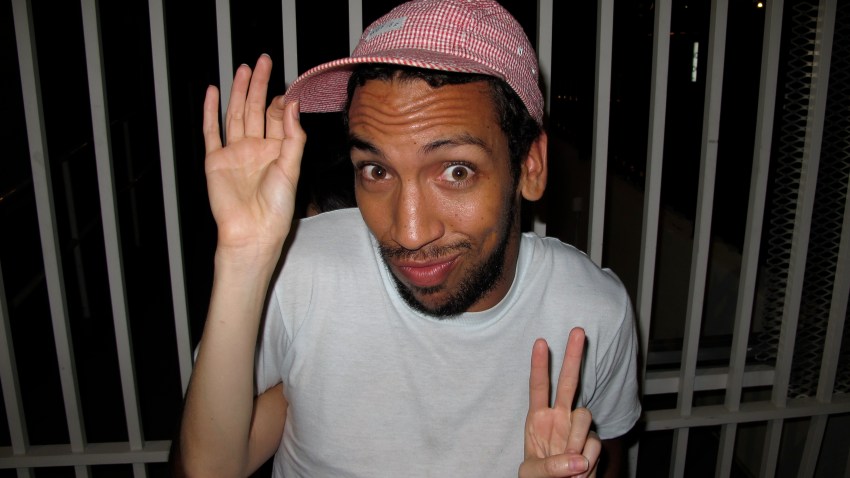 It's that time of the month again! That means the streets of Wynwood are gonna be swarmed with folks seeking the newest and the nowest in our town's art. And of all the openings set to take place Saturday night, none is perhaps more anticipated than Butter Gallery's "The It Click," a photo exhibit featuring six of Miami's most vivid shooters. Lensman Rudy Dubuoe, whose work ranges from an Eric Roehmer-like subtlety to a Russ Meyers-esque wildness, will be among those baring their images for the world. So Niteside decided to have him fill us all in.

Word is you take a mean photograph. What are your favorite kinds of subjects? Women!

I take it we're gonna see some of those women this Saturday night at Butter Gallery? I know you will see it. It's a body of work that I am showing with some years behind it so there might even be some cat fights.

What's the story about the new show anyway? It's called The It Click @ Butter Gallery. Paco is the s---! He groups four or five different artists with different visions, all who view life through a lens. It's going to be sick.

How'd you come to be involved? I've always had a camera in my back pocket way before it was cool. People noticed that I would take pics here and there, so I started a photoblog. Whiskey, women and a crazy group of friends -- then before you know it you have a following.

I hear you had something going up in D.C. for the G40 Summit. Care to clue us in? That was for Art Whino -- it was great! They were in Miami for Art Basel and they found me through word of mouth. ... Next thing you know I'm shipping stuff to D.C.

Where else have you shown your photos? I landed a few buyers from the G40 Summit so I'm now in some private New York collections. Meantime, here in Miami, I've had my work up everywhere from Soya & Pomodoro to Charcoal Studios.

Speaking of Miami, what's this town got that other towns don't? This town's still green in its ways so there's a lot of potential for growth. And considering its track record, it's on the up and up. But, in my eyes, it's all about good weather, great women and Cuban coffee. With that I can't go wrong.

Do you see the MIA becoming more and more known for its art? All the big wigs that role through here. ... If the right people are in charge there's no limit to where the Miami art scene can go.

When you hit the town where do you most dig hanging out? A day in the life is a bit intense, but I like to start my nights with dinner at Soya & Pomodoro (a family run joint in downtown), then drinks at the bar where they hold it down for the locals. After a few I'm on the horn finding that Poplife table.

What's coming up for Rudy Duboue? Dotcoms, shooting sprees, overseas flights, stiff couches, fashion shows and a hell of a hangover to deal with.