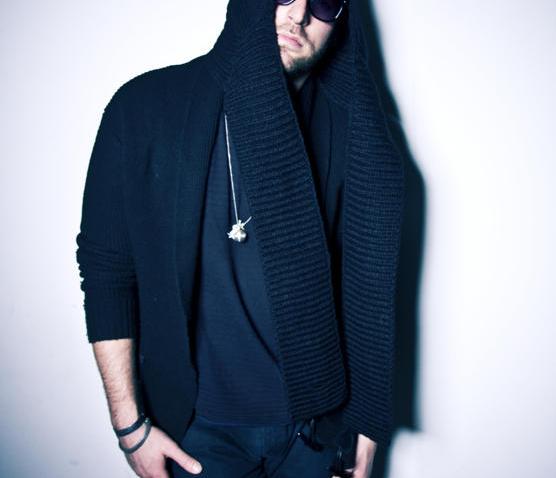 Overthrow. Just the word conjures images of mass destruction. But destruction inevitably leaves a void. And that's when the real action takes place. Which is pretty much the bright idea behind the gang called Overthrow -- to come in, tear down, and recreate in a much better image. Sam Baum is one of two gang leaders, and it is he who NBC Miami turned to this time for the lowdown on what's rising up to take over this town.

For the few folks who don't yet know, what's Overthrow? Overthrow is a collection of Miami's most talented and disaffected creatives banding together to add more rad. It was founded by me and the infamous Alexis Mincolla a couple years ago as a way to bring our own ideology, aesthetic, and attitude into venues and events and "overthrow" the status quo.

Can you name some of the largest Overthrows? The Cosmic Canadian Tour, Bacardi B-Live, our installation/performance art/rooftop concert at Aqua Art Fair, secret raves at the Castle, and the unofficial closing party of WMC at Goldrush.

Where's the next Overthrow going down? Overthrow has a strict policy of secrecy and encryption but expect some big things from our new monthly at Grand Central.

Overthrow has other monthlies as well. Can you fill us in please? PyschoRAMA at BAR, Sloppy Seconds in Atlanta, and our weekly Misfit Friday at our favorite haunt Louis in the Gansevoort.

You're also handling the action of DJs Damaged Goods, Danny Daze and Troy Kurtz. What's that all about? I think artists should spend their time working on art, not worrying about their business. I try to handle all the BS that would slow them down and give them direction in an honest and like-minded way.

Overthrow's active in New York too -- what other cities are you operating in? Miami, NYC, and Atlanta, although we were just contacted to do a Japanese tour.

Word is you're also getting into the gear game. Please explain. What started as shirts just for the crew, exploded into crazy demand from people wanting their own. A chance drinking session with Miami designers Last Rights has evolved into a collection that mixes classic accessories and occult symbology.

When you're not overthrowing a nightclub, where do you most dug hanging out? Most of my time is spent scheming in our castle in Wynwood. Most people don't believe it when I tell them our headquarters are in a castle in the middle of downtown Miami, but I figured it was the most appropriate place.

What's coming up for Sam Baum? Louder speakers, more heads, and fewer rules.