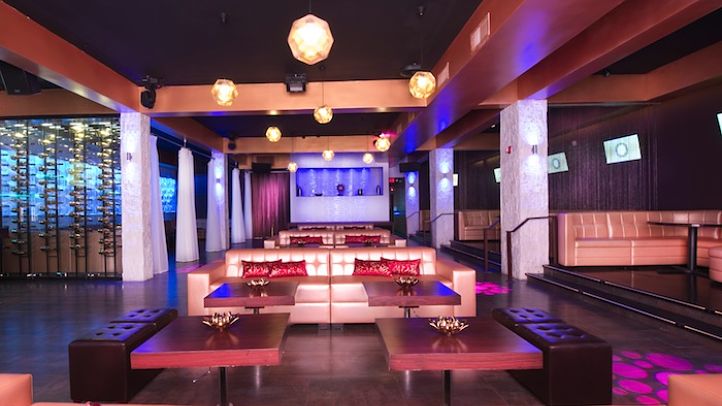 A "bellman" to lead you to your "private suite"? Yep. A "personal butler" to serve you "flaunting American cuisine with a Latin flair"? You betcha. A flock of "French maidens" to minister to your late night libations? But of course. Such are the facts of the cross-concept hotspot-to-be called Room Service, a restaurant lounge that promises all the amenities of luxury hotel swingin' without the exorbitant rack rate. According to co-owner Richard Ford, it also might just remind you what service was meant to be in the first place.
In a sentence (or three), what's the big idea behind Room Service? The big idea behind Room Service Restaurant Lounge is "DEFINING THE KEY TO SERVICE," we are bringing service back to the Beach!
Who all/else is in on the action? My partner Tamara Young came up with the idea to branch out to another location and together we decided Miami Beach and of course, South Beach, would be a perfect fit. Our general manager is William Balcazar, our lounge director is Milos Klimovic and our executive chef is Miguel Emmanuelli.
Would you say the place is more resto or more lounge? I would say the place is a perfect combination of restaurant and lounge. Dinner is Monday through Saturday from 6 to 11 p.m. and Lounge is Monday-Thursday starting at 11:00 p.m. and Friday and Saturday 11:00 p.m. to 5:00 a.m.
What makes Room Service unique anyway? What makes Room Service Restaurant Lounge so unique is the versatility of restaurant/lounge ... our ability to provide five-star hotel service through our venue, whether it's dining or lounge.
Why'd you decide to put this it into play on South Beach anyway? We decided on South Beach because we know that the concept is unique and offers Miami Beach diners and nightlife patrons, not only impeccable service, incredible food, but also over-the-top nightlife.
Given 15 seconds to persuade people, what would you say? Room Service Restaurant Lounge captures the essence of luxury, five-star service and sumptuous dining from the time you check in to the time you check out. The American cuisine with a Latin flair will have Miami Beach diners making Room Service Restaurant Lounge a top destination on their list. Once the plates are cleared, this unique venue transitions nightly into a lounge filled with French maiden servers, live DJ's and entertainment.
Room Service Restaurant Lounge opens Thursday, Sept. 27. For more information log on here.