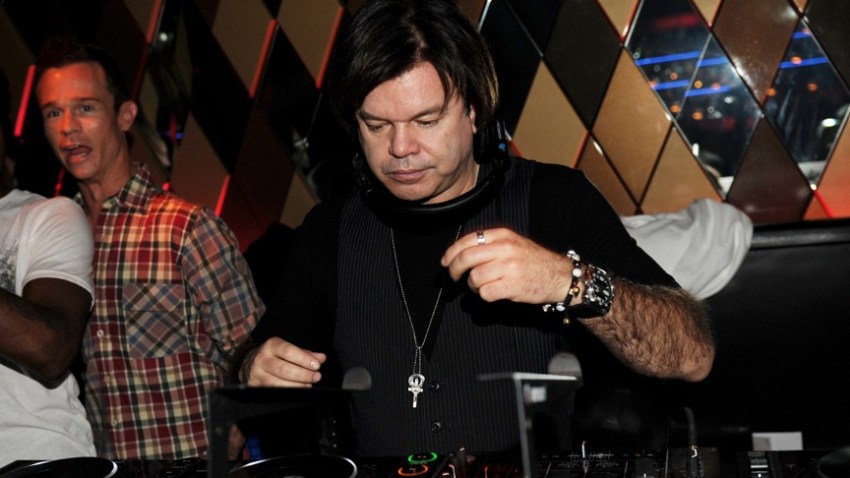 DJ Paul Oakenfold spun at a private Art Basel kickoff party at Wall Wednesday night, where both the DeLeon tequila and the beats by the musician who has been bringing bodies to the dancefloor for decades flowed. Here's what he had to say about everything from his most memorable Miami shows to the WMC/Ultra split.

Two words that describe Miami?
Wild and Wonderful.

Most memorable show you've ever played here?
I have two: One was opening for Madonna at the Dolphins stadium, the second was performing with the Miami Philharmonic Orchestra, with Cee-Lo.

What do you look forward to when you come here?
Hanging out with my friends in a tropical setting.

Winter Music Conference and Ultra will be during different weeks next year. Thoughts on how that is going to impact fans of both?
It's a real shame in this current climate, when electronic music is becoming really popular, that they are not working together.

What can we expect from you music-wise in the future?
Always staying ahead of the curve.