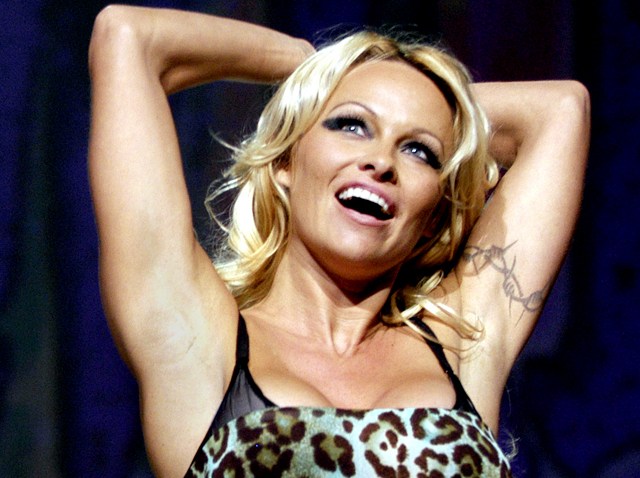 When Pamela Anderson came to South Florida last week to promote her new perfume, little did she know it would cause quite a stink with the local paparazzi.
The 42-year-old beauty was at the W Hotel in Ft. Lauderdale promoting "Malibu," her new fragrance, but the appearance didn't come without stipulations.
Anderson's manager, Peter Asher, demanded photogs covering the event only shoot her with a "ring flash" to cut down on some of the mother of two's slight imperfections.
That didn't sit well with noted Miami shutterbug Seth Browarnik, according to the New York Post. Browarnik apparently threw a little fit, claiming that the ring flash requires a bigger battery pack and makes his work take longer.
Asher, in turn, banned Browarnik and any other photog who didn't comply from the charity/promotional event, causing other photographers to boycott the red carpet.
"I can only suggest it is something Pamela wanted," a rep for "Malibu" told the Post. "In-house photographers were told to use the ring light, but our red carpet was issue-free," a rep for Make-A-Wish, one of the event sponsors, said.
If there was a lack of photographers, Anderson, who's no stranger to controversy, didn't seem to notice or care.
The former Baywatch star posed on the red carpet and spoke with NBC Miami about the rumors that she's expecting baby No. 3.
"Someone else said that to me, that's crazy. I feel like everyday I'm kind of defending rumors, even in my own family and my own friends and people close to me," Anderson said. "I'm still looking at them going, 'Do you honestly believe that after knowing me all these years, you honestly think that's true?'"