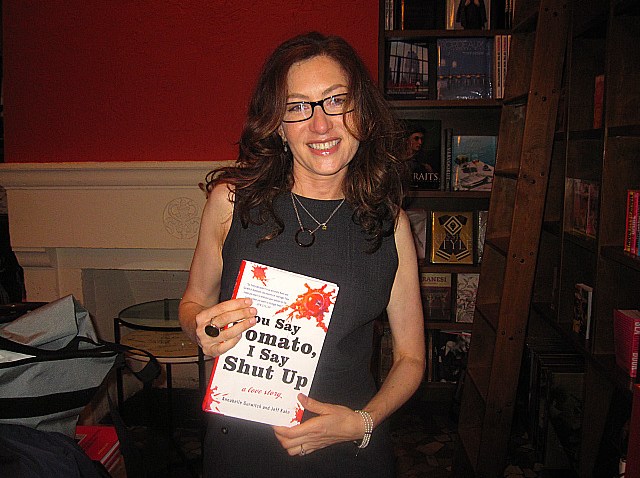 TBS "Dinner and a Movie" co-host Annabelle Gurwitch said last night during a reading of her book that she and her hubby of 13 years aren't anti-marriage, they just don't believe in the concept of living happily ever after.
"We're not marriage-boosters, and we're not anti-marriage," said Gurwitch, co-author of "You Say Tomato, I Say Shut Up," during a reading at Books & Books Tuesday night.
"Our goal is to debunk the myth of happily ever after -- if you just go for ever after, every happily you get is a bonus."
Gurwitch and her husband, Emmy Award-winning writer and actor husband Jeff Kahn, have parlayed their marriage into a hilarious he said-she said marriage tell-all. Celebrities like Ben Stiller and Judd Apatow have praised the book for its brutal honesty.
"People often tell us, 'Thank you for making me feel normal,'" said Gurwitch. But don't expect them to turn their marriage into a reality show.
"Jeff and I are the non-celebrity version of those shows," she said. "We're just laying it out like it is."
Gurwitch has become a pro at converting her challenges into meal tickets. After being canned by Wood Allen, she wrote "Fired!" -- a book and documentary on other entertainment industry castoffs who have been given the boot.