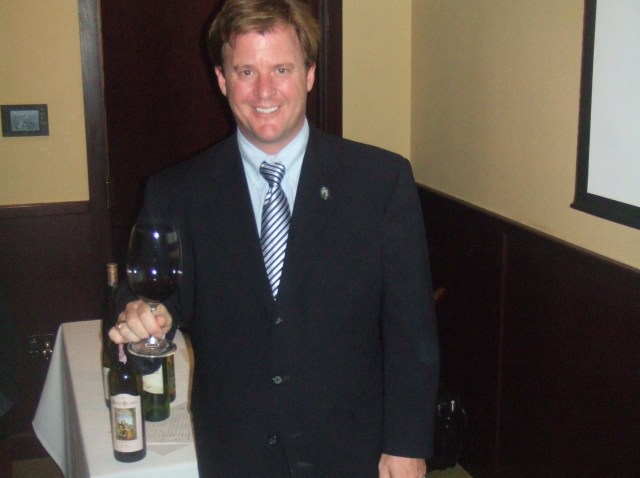 Wine connoisseur Tylor Field III has spent a lot of time sipping alcohol -- but he cautions against drinking the hard stuff and always opts for a Cabernet over cognac.
"It doesn't get you drunk," Field said of vino last night. "It's a conversation piece that offers pleasure."
The Key West native and now Palm Beach resident went over the basics of identifying Old World wine and its contemporary cousins during a blind wine tasting Wednesday night inside Miami Beach's Morton's Steakhouse.
"Blind tasting is all about deduction,'' Field said, who travels the world shopping for Morton's wines, liquors and spirits.
Field is one of eight people worldwide who's received the distinguished service award from the Court of Master Sommeliers, the governing body of those who specializes in wine and wine selections for menus and courses.
Call it an evening for the cultured in which the intimate group of wine enthusiasts hung on Field's every instruction on proper wine etiquette.
He also gave the rundown on other perfect unions besides Merlot and chocolate. Sauvignon blanc goes well with raw seafood like oysters while chardonnay compliments fish or most white meats.