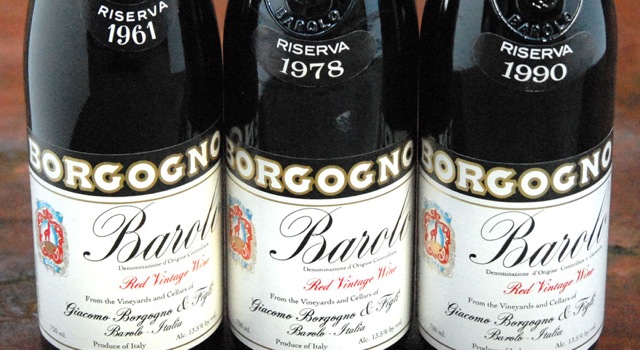 Wine is sort of the thing everyone drinks, but only other people know all about. Everyone has those friends you call while you're confused, sweaty and panicked amidst rows of bottles, who actually have an answer to, "What the hell is the difference between syrah and shiraz?" No one expects us to learn the particulars, but maybe it's time we learned to identify a few goodies on our own.

Indigenous Selections, a distributor and import company, have been created to introduce the wine wonderer to delicious wines of Italy, pressed from indigenous grape varietals. Created by partners Giorgio Rivetti and Liz O'Brien, the company represents only Italian wineries producing the finest, most authentic examples of wines from their respective regions. The Fort Lauderdale group believes in wines with a sense of place. They don't deal in highly globalized wines created with only a handful of prominent critics in mind. They want you to know the wheres and whens of the tasty beverage in your hand.

These special wines are made with respect for the vines, land and therefore, you, the consumer. Italy's unique grape-growing heritage definitely rivals that of France, featuring varieties that can't be found anyone else on earth, and that's pretty special.

In line with thinking locally, a few months back, Indigenous Selections co-sponsored an event for Slow Food Miami at the fancy-shmancy Sagamore Hotel. The Slow Food folks are environmental foodies; they eat locally, sustainably grown and harvested foods, resulting in very tasty plates.

So next time you're wandering the aisles with a blank stare and very confused feeling in your stomach, pick up an Italian wine, maybe a Bruno Rocca 2006 wine, which graced the cover of Wine Enthusiast in April, or a La Spinetta's Colorino or Prugnolo Gentile, both 2005. You'll definitely end up singing, "that's amore" into your glass.