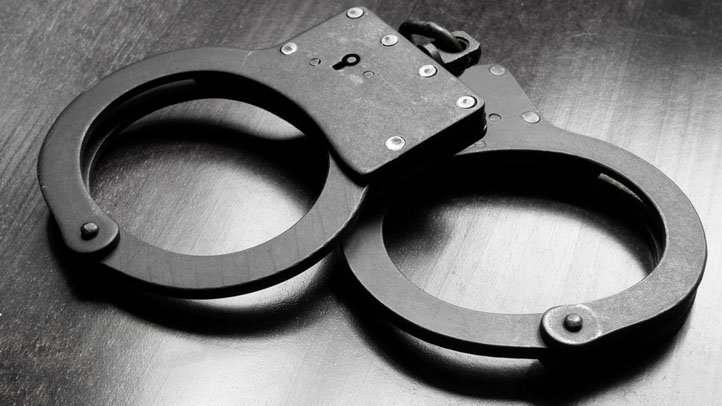 A criminal gang that was terrorizing a Jacksonville community has been dismantled following an 18-month investigation and the arrest of six members, authorities said at a news conference.
The Jacksonville Sheriff's Office and the State Attorney's Office announced on Friday the indictment and sentencing of six members of the Grand Park Gang on Racketeer Influenced and Corrupt Organizations charges, also known as RICO.
"This criminal enterprise (Grand Park Gang) was terrorizing an entire community," Sheriff John Rutherford said at a news conference. "Through the tenacious efforts of these detectives, slowly victims, witnesses, and even suspects themselves began to tell the story of the Grand Park criminal enterprise."
The arrests were made after an 18-month investigation, and more than a dozen firearms and "a lot" of illegal narcotics were confiscated throughout the investigation.
"This long-term investigation was meticulously done not just to keep piling on charges on these criminals but to unravel the enterprise," Rutherford said. "And in doing so, completely dismantle this gang."
Man Shot While Trying to Help Robbery Victim

The gang had 43 members between the ages of 15 and 32 at its peak and worked primarily in northwest Jacksonville, authorities said.
The members were charged with a total of 77 felonies and 65 misdemeanors that included violating racketeering laws, dealing in stolen property and drug charges.
Sheriff Rutherford also reminded residents: "If you see something, say something." He said crimes in the Jacksonville community escalated in 2007 with shootings and assaults, but residents "became increasingly afraid" to work with police. Residents were encouraged to use anonymous tip programs to turn in criminals and report their activities, and let law enforcement know who illegally possesses and uses guns in the community.
Prosecutors and law enforcement officials across the state appreciate the RICO law because "attacking the enterprise is what ultimately makes the neighborhood a safer community," said State Attorney Angela Corey. "What you're doing is taking this enterprise and dismantling it, piece by piece and person by person. And that can't be done without this excellent law and the hard work that goes into one of these."
This case marks the second major RICO case for the Jacksonville Sheriff's Office and State Attorney Corey.
Numerous investigations were still ongoing as a result of this investigation, authorities said.
More Local Stories:

Copyright AP - Associated Press