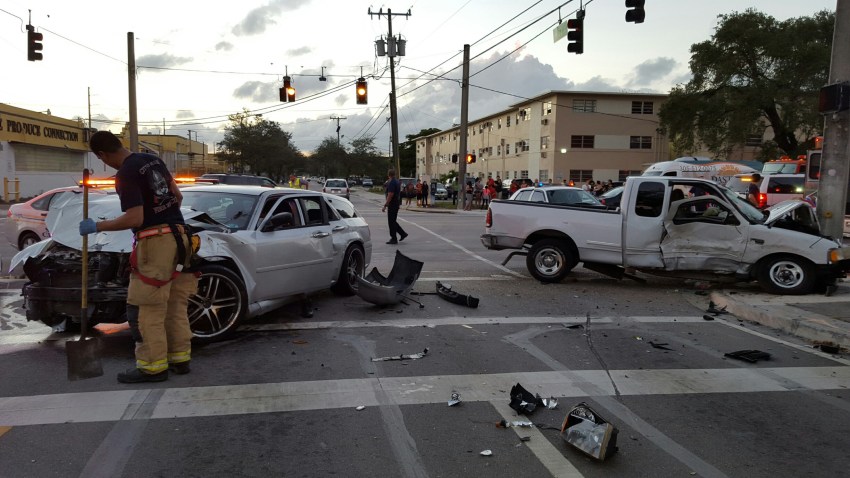 Miami Fire-Rescue was called to a two-vehicle crash Tuesday evening that sent six people to the hospital.
It happened just after 6 p.m. in the intersection of Northwest 22nd Avenue and 23rd street.
Miami firefighters arrived to find a large crowd gathered around a pickup truck that slammed into a light pole. In addition, a Dodge station wagon was in the middle of the intersection with debris scattered along the street.
It appeared the pickup truck was occupied by six adult males that were all inside of the cab of the truck. The station wagon was occupied by one driver.
All six men from the pickup were transported to Jackson Memorial Hospital in stable condition. The driver of the station wagon was evaluated on the scene but was not transported.
Miami Police are investigating to determine what caused the crash and who was at fault.