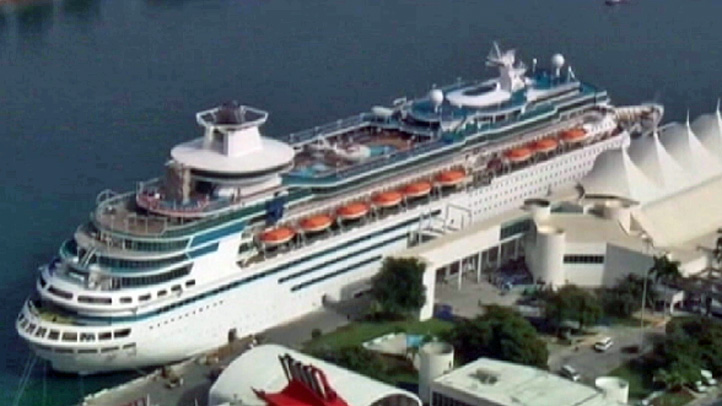 FLORIDA GOVERNOR WANTS MORE MONEY FOR SCHOOLS

Florida Gov. Rick Scott wants more money for public schools in the next budget, but he's not asking for as big an increase as in 2013. Scott will outline his budget in Delray Beach on Monday. He's asking state legislators to increase spending on public schools by $542 million.

CITIZENS PROPERTY INSURANCE LAUNCHES EFFORT TO SHIFT POLICIES

Florida's largest insurer is launching a new program to shift policies over to other companies. The state-created Citizens Property Insurance on Monday will start requiring new customers to use a property insurance clearinghouse. The program requires insurance agents to look at offers from four private insurers before allowing someone to purchase a Citizens policy. A customer is ineligible for Citizens if one of the insurers charges premiums that are within 15 percent of Citizens rates.

U.S. HEALTH OFFICIALS BOARD SHIP TO INVESTIGATE OUTBREAK OF ILLNESS

U.S. health officials have boarded a cruise ship docked in the U.S. Virgin Islands to investigate an illness outbreak that has stricken at least 300 people with gastrointestinal symptoms including vomiting and diarrhea.The U.S. Centers for Disease Control and Prevention has said that 281 passengers on the Royal Caribbean International's Explorer of the Seas have reported getting sick. That's nearly 10 percent of the 3,050 passengers on the cruise that left Cape Liberty, New Jersey, on Tuesday. Twenty-two crew members also reported feeling ill.

DOLPHINS FIND NEW GM

In their fitful, laborious search for a general manager, the Miami Dolphins finally found someone to say yes: Dennis Hickey. The longtime Tampa Bay Buccaneers executive accepted the job Sunday, ending a search that lasted nearly three weeks. Hickey's hiring came after the Dolphins were rejected by several candidates. New England Patriots director of player personnel Nick Caserio and Tennessee Titans vice president of player personnel Lake Dawson turned down job offers, and Cleveland Browns assistant general manager Ray Farmer withdrew from consideration Thursday.

CANADIAN TOURIST FOUND DEAD IN HOLLYWOOD

Officials in Hollywood are investigating the death of a Canadian tourist. His body was found on a Hollywood street early Sunday. He had been stabbed.

JUSTIN BIEBER'S MIAMI COURT HEARING SCHEDULED FOR MONDAY

Singer Justin Bieber's Miami court date was scheduled for Monday morning following his arrest last week on a DUI charge in Miami Beach. Bieber, 19, is not expected to attend Monday's 8:30 a.m. hearing in Miami-Dade court.
Copyright AP - Associated Press