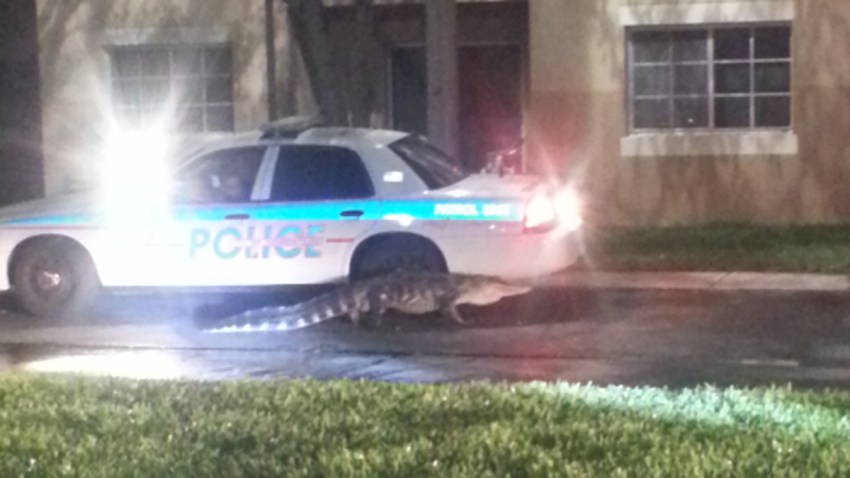 An 8-foot-6-inch alligator was found roaming a gated community in Homestead early Thursday morning.
The gator was spotted at 1400 East Mallory Drive around 4 a.m. by Kevin White, a security guard who was patroling the neighborhood.
White says the gator was walking along the alley ways in the neighborhood. He immediately called Homestead Police as he wanted to make sure residents were safe.
Homestead Police surrounded the gator with their police vehicles until a gator trapper arrived.
No one was injured or harmed.