Friends and neighbors described Nickashae Beckford and her parents as a "very nice family, very polite." That's why many are struggling to understand why an infant was found in a bathtub in their home in a death detectives called suspicious.
Neighbors said they knew Beckford, 25, was pregnant and saw her as recently as two weeks ago. But Thursday, someone called 911 from inside the home after discovering the dead infant's body in the bathtub. Beckford, 25, told detectives she had a miscarriage a few days before the infant was found.
"I'm just shaking like a leaf cause this is news to me," said Rosalind Ramsey.
Ramsey runs a day care down the street from the home which is located on the 2900 block of Northwest 44th Terrace. Rosalind hired Beckford to help take care of the children at her day care and Beckford's mother worked with the children until a few years ago.
"I'm very shocked cause that really doesn't sound like her," Ramsey said. "I mean, she's always been a smart, go-getter, aggressive girl."
Authorities Investigating Suspicious Death of Infant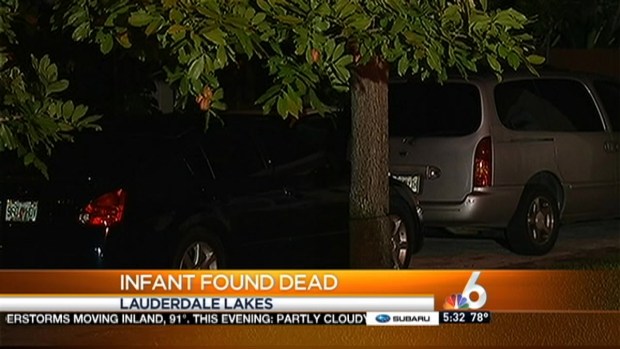 The infant's remains were taken to the Broward Medical Examiner for an autopsy to be performed. Detectives said they are waiting for the results of the autopsy before releasing any new details about the case and what they believed happened right after the mother gave birth.
"I'm hoping the autopsy comes out good and that the family did not do what people are thinking," Ramsey said.
Anyone with information on this case is asked to call Broward Crime Stoppers at 954-493-TIPS.
Published at 6:06 AM EDT on Jul 25, 2014 | Updated at 7:23 PM EDT on Jul 25, 2014