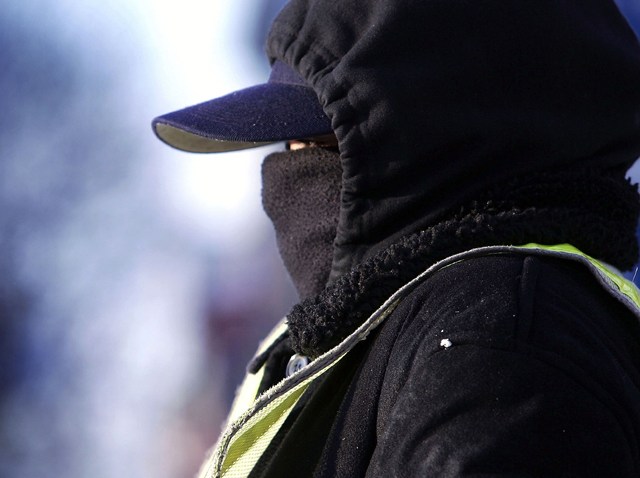 Remember when high schools would promote backwards day? Well this is Mother nature's equivalent.
The weather in South Florida is going to be backwards on Saturday with the high temperature for the day actually coming at night and tomorrow's low temperature coming during the day. Confused?
Probably, but there's no doubt you will be cold this weekend.
Friday may have fooled some into thinking the cold snap was over, but consider the 70 degree weather today the calm before the storm.
A cold front will move through by Saturday morning dropping temperatures into the 40s with a possible low of 34 degrees. But it gets worse. It'll be cloudy, breezy, damp and rainy to boot.
In meteorologic terms, we think they is called crummy weather, but don't hold us to that. This is foreign territory, after all.
A Freeze Watch is in effect for all of South Florida for Sunday morning and you should remember to keep the covers on you impatience because next week will bring more the same frigid temperatures.
By mid-next week that 70-degree forecast will seem like a blazing summer day. Break out the bikinis!
In case you're wondering, snow is NOT in the forecast but right now nothing would surprise us.
Tune in to the NBC6 weather forecast to get more bad news about your weekend and next week's weather at 6 p.m.