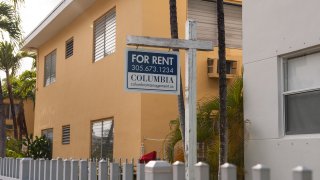 City officials from Miami announced Monday they have started taking applications for the second round of funding from the Emergency Rental Assistance Program.
The city issued $12.7 million in assistance to nearly 1,300 families during the first round who have suffered financial hardships during the COVID-19 pandemic since the program started in late March.
"This program has allowed us to stabilize a large number of local households that were hit hard by the pandemic, including those who suffered job loss or were on the verge of eviction," said Miami Mayor Francis Suarez.
A total of over $22.7 million in funding is available in the second round.
Those who qualify including renters in the city, those who have experienced financial hardship due to the pandemic, have a family member at risk of homelessness and have a household income that is 80 percent of the Area Median Income or lower.
For more information and to apply, click on this link or call 305-330-1508.