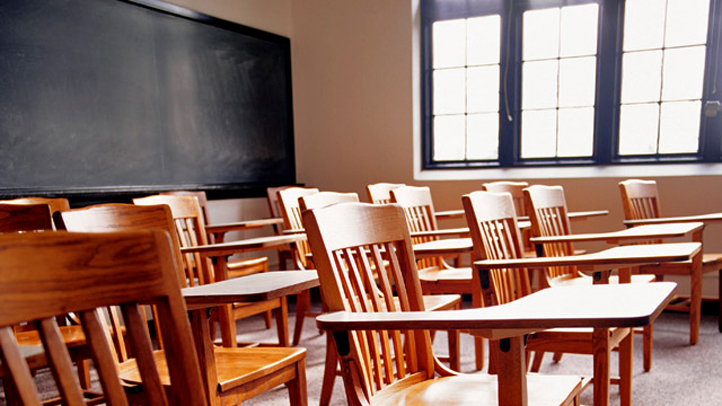 A Cypress Bay High School teacher was suspended for two days without pay Tuesday by the Broward School Board.

Patrick Geller, a science teacher at the Weston school, was found fast asleep in his classroom last month, according to an administrative complaint filed against him by schools Superintendent Robert Runcie.

According to the complaint, students said Geller was asleep at his desk when they entered his classroom and remained asleep for several minutes after the class period began.
Massive Food Fight at Cypress Bay High Ends in Student's Arrest

Administrators were also given photos of Geller sleeping at his desk, according to the complaint.

Geller said the reason he'd been sleeping was that he'd been up with his baby the previous night, the complaint said. He eventually apologized to his students.

Geller didn't immediately return an email for comment and school board spokeswoman Nadine Drew didn't immediately comment.
Nude Photos of Cypress Bay Students Removed From Website: BSO

The classroom nap wasn't Geller's only issue during the 2012-2013 school year. According to the complaint, students had expressed concerns and complaints that Geller was playing games on his cell phone, was acting inappropriate in the classroom and had problems with attendance.

Geller had been issued a verbal reprimand in March regarding insubordination and failure to teach students during an entire class period, the complaint said.

Runcie had recommended the two-day suspension.
Cypress Bay Teacher Investigated for Relationship With Student

"This recommendation is based upon allegations that Patrick Geller failed to provide appropriate supervision to his students and engaged in behavior that disrupted his students' learning environment," the complaint read.

Geller can challenge the decision by seeking an administrative hearing, otherwise he'll serve the suspension beginning in August.