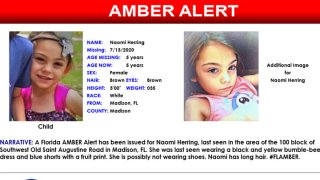 A 5-year-old Florida girl was found safe after an Amber Alert was issued for her Monday morning in Madison County.
Naomi Herring had been last seen in the area of the 100 block of Southwest Old Saint Augustine Road in Madison, Florida Department of Law Enforcement officials said.
By Monday afternoon, officials said the issue had been resolved and the girl was found safe.