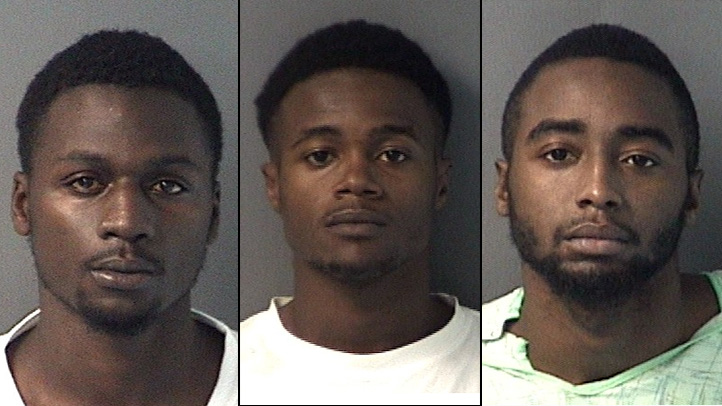 Three Florida men pleaded guilty to a home invasion and armed robbery after one of them dropped a note in court that detailed what he should say to keep their stories straight, authorities said.

Joshua Burgess, 21, Chaz West, 20, and Marquise Williams, 23, were all waiting to appear before a judge on Monday to face charges in the Christmas Day 2012 incident in Pensacola, according to a news release from the Escambia Sheriff's Office.
Woman, City Settle $105K Parking Ticket Tab

As security deputies were taking the inmates into the courtroom, they noticed one of the men digging in his jumpsuit. When he was questioned, he said he was missing a letter from his attorney, the release said.

One of the deputies found the note but discovered it wasn't from an attorney.
Woman Accused of Biting Off Another Woman's Nose During Argument

"Upon closer inspection, he realized that the note was from one of the suspects to the other advising on what to say to get their stories straight for trial," the release said.

Based on the note, the trio pleaded guilty to the charges instead of going to trial.
More Local Stories: