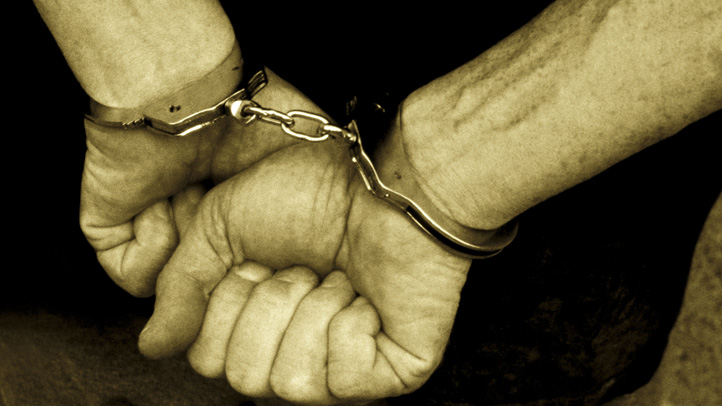 A Hialeah Police officer and his wife, a former West Miami and Golden Beach Police officer, were arrested after authorities say they illegally sold firearms without a federal license.
Rafael Oscar Valdes, 42, and his wife, 45-year-old Tammy Lynn Valdes, were arrested Thursday and face a charge of dealing in firearms without a federal license, the U.S. Department of Justice announced. Rafael Valdes also faces one count of making a material false statement.
The pair, of Homestead, was arrested by the Bureau of Alcohol, Tobacco and Firearms and charged with the federal crime, according to authorities.
Davie Police Officer Arrested on Child Abuse Charges, Authorities Say
Rafael Valdes is a 16-year veteran with the Hialeah Police Department, police said. The force released a statement about the arrest Friday.
"The ATF arrest and charges are not related to any of Officer Valdes' official Hialeah Police duties or capacity," it read. "The investigation involves off-duty activities."
Hialeah Police said it was notified about the investigation in July, at which point it relieved Valdes of his powers and assigned him to an administrative position as a precaution. He has since been suspended pending further investigation, according to police.
The Department of Justice said the husband and wife were in the business of dealing firearms without a license. Between 2005 and 2012, the pair allegedly sold guns over the internet to people in 44 different states.
Former Sweetwater Police Officer Executed
Authorities said they seized five rifles, four shotguns and 38 handguns from the Valdes'.
Authorities said Valdes and his wife attended more than 60 gun shows and purchased and sold hundreds of firearms. At times they carried out alleged illegal activity with undercover agents, the Department of Justice said.
Rafael Valdes could face up to 15 years in prison and $500,000 in fines, while he wife could face five years in prison and $250,000 in fines.
It wasn't immediately known if either had an attorney.