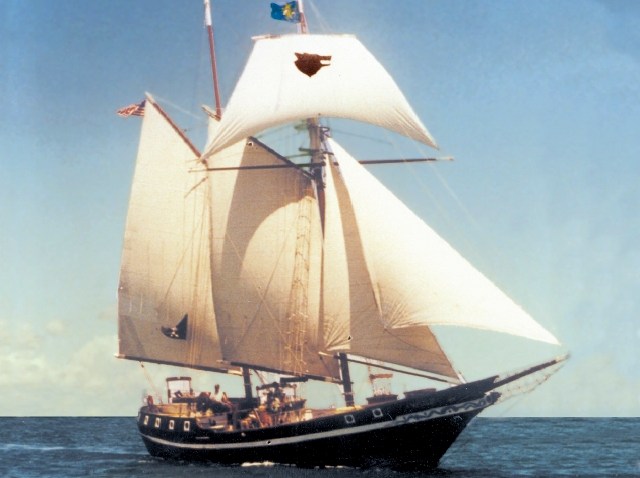 Time to tip your hat to the Conch Republic: a grassroots movement in the Keys saw one of their own set sail yesterday with more than 10 tons of supplies for a desperate Haitian village inaccessible by larger relief vessels.
The classic 74-foot topsail schooner Wolf, accustomed to carrying tourists on day sails and sunset cruises, is headed to a remote coastal area of Haiti suffering delays in relief due to hobbled ports and the time it takes supplies to travel overland routes from the Dominican Republic.
The Wolf, with its shallower build, will be able to pull close enough to land to be unloaded by a local fishing fleet in dugout canoes.
Captain Finbar Gittleman says he can't disclose the exact village until after arrival out of concern for the safety of his 7-man crew. The town suffered relatively little damage in the January 12 earthquake, but has seen a large influx of refugees from devastated Port-au-Prince without the supplies and fortifications to feed and care for them.
Non-profit group OceansWatch, who helped organized the trip, categorized the need as "dire."
Keys residents and businesses have so far donated about 20 tons of food, water, medicine, tools and other supplies, some of which has already been sent. Gittleman says he expects the 650-mile trip to take about six days.