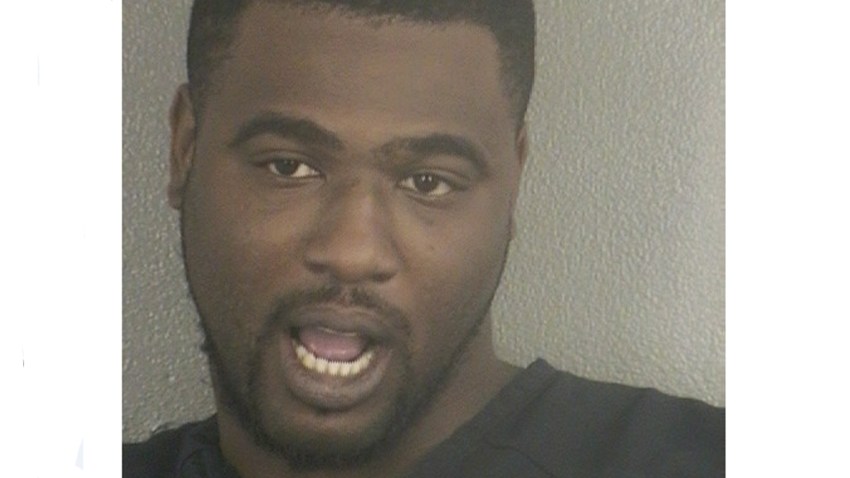 A man who shot and killed a man at a Lauderdale Lakes gas station and carjacked a woman in front of her three children before he tried to run over a Broward Sheriff's deputy has been arrested, authorities said.

Dwayne Dyer, 27, is facing charges of first-degree murder, carjacking and aggravated assault on a law enforcement officer related to the Sunday afternoon spree, the Broward Sheriff's Office said.

Dyer appeared in court Tuesday where he was ordered held without bond. It was unknown whether he has an attorney.

The incident began when Dyer fired multiple shots at 29-year-old Kemar Austin as Austin sat in his car at the Citgo gas station at 4449 N. State Road 7 Sunday afternoon, the BSO said.

Austin drove south on State Road 7 for about 10 blocks before he struck the median. He was airlifted to Broward Health Medical Center where he later died.

Dyer fled the scene in a Toyota, but a witness was able to give police a description and the license plate, the BSO said. Deputies were able to track down the owner of the car, Dyer's girlfriend's mother.

When the deputies found Dyer, he fled on foot then carjacked a woman and her three kids at an apartment complex parking lot, the BSO said.

A deputy was able to spot the car in Lauderdale Lakeson State Road 7 near the Boulevard of Champions and walked into the roadway and ordered the driver to stop.

Dyer drove at the deputy, forcing him to jump out of the way, the BSO said. He crashed the car a short time later and tried to flee on foot but was caught, the BSO said.

The BSO said it hasn't found a connection between Dyer and Austin but believe robbery may have been the motive.