A couple from Miami Beach was arrested in Hawaii last week after police say they attempted to use fake vaccination cards to travel into the island for a family vacation.
Enzo Dalmazzo, 43, and Daniela Dalmazzo, 31, were charged with falsifying a vaccine card, with Daniela facing an additional two counts for submitting fake documents for their two children, according to complaints filed by the Hawaii Attorney General's office.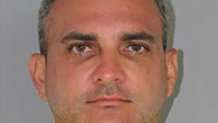 Court documents show the couple was arrested on Aug. 11 after an airport screener became suspicious about the children's vaccine cards due to their age. The two kids were born in 2016 and 2017, and are too young to have been inoculated with any of the three vaccines currently approved for emergency use in the U.S.
"The screener at the airport, when they came through, noticed an anomaly about the age of the children and the vaccine, and that's how we got involved," said Special Agent Joe Logan with the Hawaii Attorney General's office.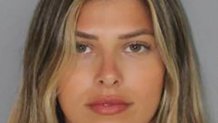 The two were in violation of the state's Safe Travels rules which require travelers to produce proof of vaccination to avoid quarantine when entering the state.
Full vaccination, however, is not required to visit Hawaii. Travelers can also present a negative COVID-19 test taken 72 hours before a trip.
Violating the state's COVID-19 mandates, including falsifying a vaccination card, is a misdemeanor that can result in a fine of up to $5,000, up to a year in prison or both.
The couple was cited a total of $8,000 and posted bail. It was the second known case of visitors using fake vaccination cards to bypass quarantine in the last week.
The FBI warns making or using a fake vaccination card is illegal. The unauthorized use of an official government agency's seal is a punishable offense.