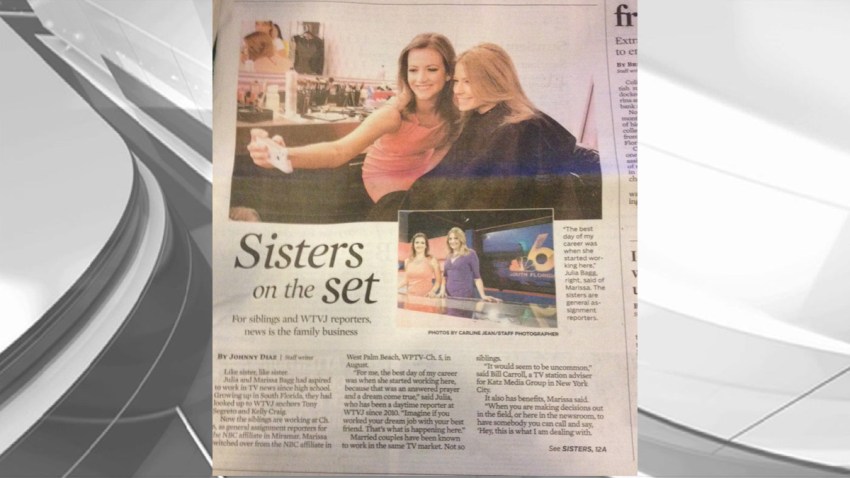 NBC 6's sister act is making headlines in South Florida.
Reporters Julia and Marissa Bagg were featured in a front page article in Wednesday's Sun-Sentinel.
The sisters, born and raised in South Florida, are both general assignment reporters. Julia joined the NBC 6 family in 2010 and Marissa was brought on in August.
"For me, the best day of my career was when she started working here, because that was an answered prayer and a dream come true," Julia told the newspaper.