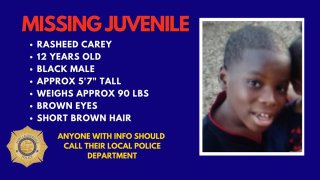 Police in Fort Lauderdale have found a missing 12-year-old who they said is dependent on medication.
Rasheed Carey was last seen wearing a blue shirt and black pants. Carey is 5'7" tall and weighs around 90 pounds with brown eyes and short brown hair.
Carey went missing late Monday. Just before 10:30 a.m., Fort Lauderdale Police said the child was found safely, but did not release further details.