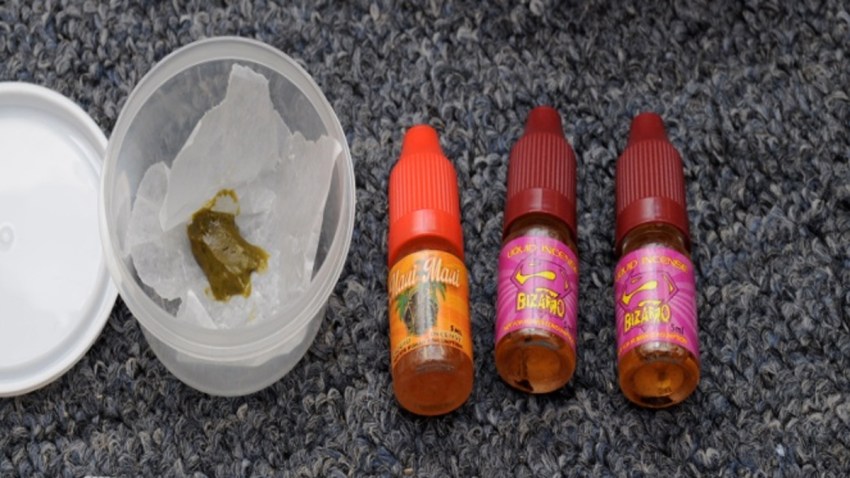 Two new forms of marijuana were discovered by the Sunrise Police Department after conducting a recent search warrant, the agency said.
Police found a liquid form of marijuana known as "spice" and a concentrated form of marijuana known as "weed wax."
"Our goal is to make the public aware of this new form of cannabis, as well as, the physical characteristics and the ways this new form of Cannabis is ingested," the Sunrise Police Department said in a statement.
According to police, the "weed wax" they discovered id valued at $100.00 per one gram.
A small amount of the "weed wax" is commonly used on the end of an E Cigarette, used to inhale the vapor, police said.
More NBC6.com Stories: