A man who authorities believe was a serial killer who targeted Miami's homeless has been formally charged for multiple murders, prosecutors said Friday.
Willy Maceo, 25, is facing two counts of first-degree murder and one count of attempted murder in connection with three separate incidents last year, Miami-Dade State Attorney Katherine Fernandez Rundle told reporters at a news conference Friday.
"In this case, the targeted population were Miami-Dade's homeless, men who sleep outdoors in our community," Fernandez Rundle said. "These are some of our most vulnerable individuals in our community. Having an unknown killer striking out at random victims is like no other type of crime to solve."
Maceo, a real estate agent, has remained behind bars since he was arrested in December following two separate shootings of homeless men on the same night.
Stay informed about local news and weather. Get the NBC 6 South Florida app for iOS or Android and pick your alerts.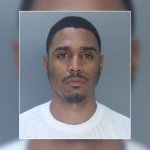 One of the men was shot in the head around 8 p.m. on Dec. 21 in the area of the 400 block of Southwest 2nd Avenue, police said. He was taken to Jackson Memorial Hospital's Ryder Trauma Center in extremely critical condition.
About two hours later, a second homeless man was shot and killed in the area of Miami Avenue and 21st Street. Video showed a black vehicle arriving at the scene and someone shoot the man as he was laying on the ground, police said.
Footage released at Friday's news conference showed the vehicle driving past the victim before it reversed and muzzle flashes were seen coming from the driver's side window.
Fernandez Rundle said the man, 56-year-old Jerome Price, was shot five times in the back.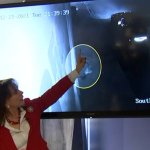 Detectives quickly connected the two shootings, and the ballistics from both scenes matched.
Using the video, detectives were able to get a vehicle type and license plate, and searched until they found the vehicle, a Dodge Charger, and Maceo, who had a firearm that matched the caliber used in the shootings, police said.
As Maceo was being taken to the police station, an officer noticed that he resembled a person involved in an Oct. 16 stabbing in downtown Miami in the area of Miami Avenue and 1st Street that left another homeless man dead, police said.
Fernandez Rundle said the victim, 59-year-old Manuel Perez, had been sleeping on the sidewalk when he was stabbed in the neck and left to die.
Surveillance footage showed a Dodge Charger arriving near the scene, a suspect getting out and then running back to the car and fleeing the scene, Fernandez Rundle said.