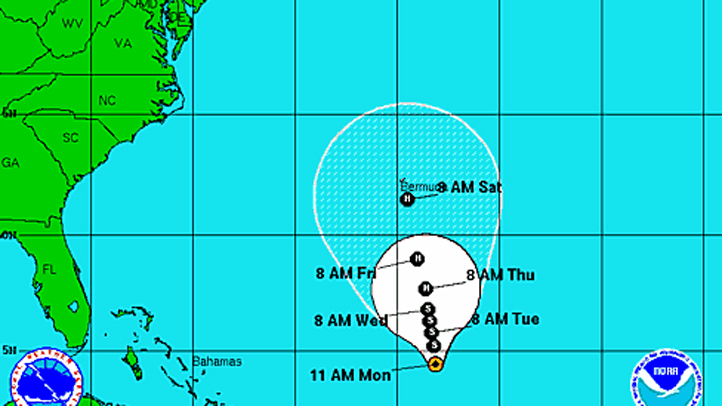 Tropical Storm Leslie is maintaining 60 mph wind speeds in the Atlantic Ocean and is moving north-northwest at 8 mph.
Although there are no watches or warnings in effect, the storm is expected to create swells that will affect the east coast north of Central Florida over the next few days, the National Hurricane Center said.
Keys Has Strong Tourism Weekend After Isaac
Little change in strength is forecasted as the storm is expected to turn north at a slower speed.
Post-Tropical Cyclone Kirk is expected to merge with a front Monday. It has maximum sustained winds at 50 mph and is quickly moving northeast.
Meanwhile, as of 11 a.m. Monday, 550 flights were cancelled at Miami International Airport due to Tropical Storm Isaac, the Miami-Dade Aviation Department announced.