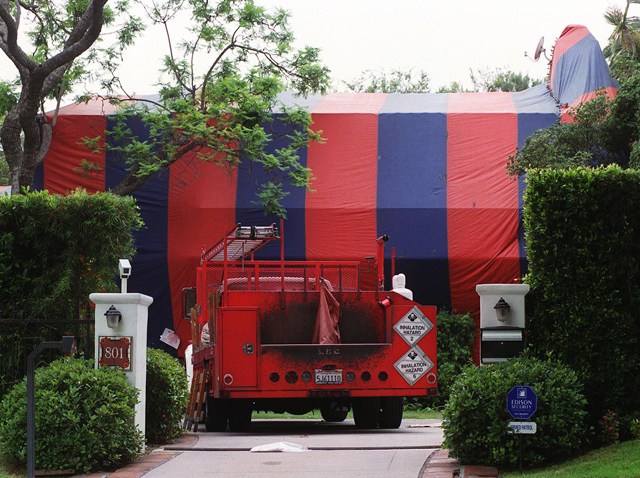 Three teens who used painter masks to rob tented homes in Coral Gables were caught red handed during their latest heist.
Dimas E. Garcia, 18, and two 17-year-old accomplices were arrested Friday after an off duty cop spotted them lurking near a tented house, according to the Coral Gables Police Department.
The trio were spotted watching the tented home from their car by Detective Jimmy McKee, who grew suspicious when he saw a homemade "lost tag" sign in place of a license plate.
When McKee stopped the car, he discovered the three had respirator masks used by painters. After questioning, the opportunistic thieves revealed they'd participated in similar burglaries in tented homes in Coral Gables throughout July.
All three were charged with burglary and grand theft.