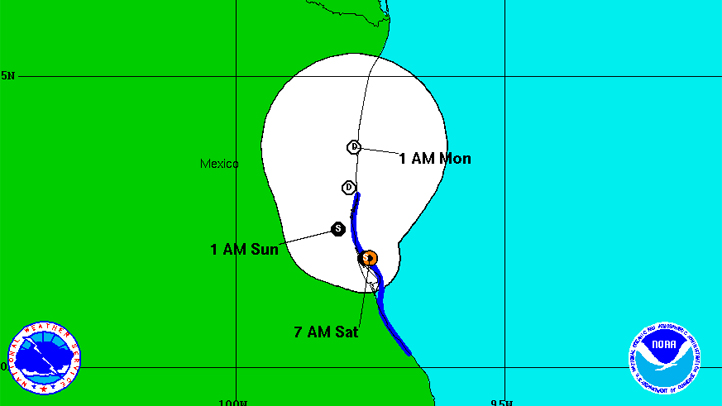 Helene made landfall south of Tampico Mexico and weakened to a tropical depression Saturday morning, according to the National Hurricane Center. Helene is moving over southern Tamaulipas State in Mexico, bringing heavy rain to the area.
As of 4 p.m. Saturday, Helene had maximum sustained winds of 30 mph and was moving west-northwest at five mph. Helene is located about 65 miles west-northwest of Tampico, Mexico.
The tropical storm warning has been discontinued for the coast of Mexico from Barra de Nautla to La Cruz.
Hurricane Gordon, meanwhile, is strengthening as it heads for the Azores, the National Hurricane Center said. As of 4 p.m., Gordon was moving quickly eastward. Gordon is located about 590 miles west-southwest of the Azores. Gordon has maximum sustained winds of 105 mph and is moving east at 21 mph.
Portugal has changed the tropical storm warning to a hurricane warning for central and eastern Azores.