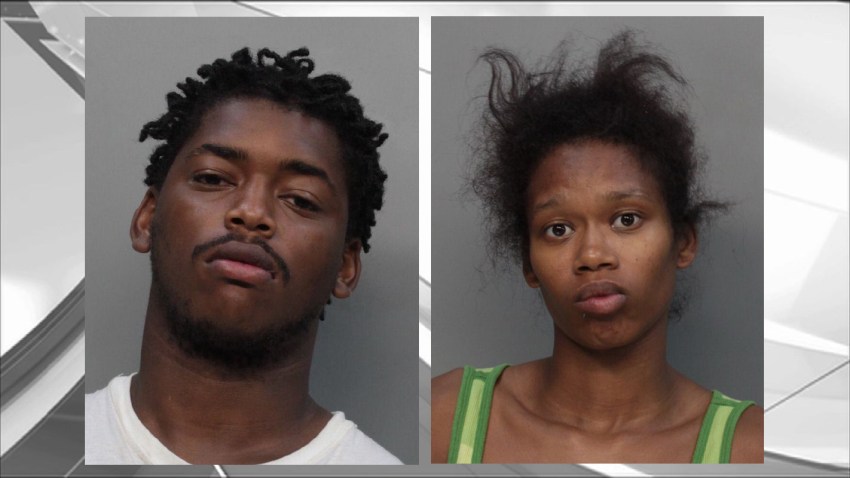 Police have arrested two people, one of whom is accused of fleeing the scene after he crashed into a bus stop Friday, injuring two bystanders.
North Miami Police arrested 20-year-old Devon James and 25-year-old Aquicresha Gibson Saturday.
Investigators say James was behind the wheel of Gibson's car when he plowed into three people at a bus stop in the area of NE 125th Street and 11th Place Friday morning.
After crashing, witnesses saw James and another person run away from the scene, leaving the car behind. The passenger is still on the run, police said.
Two people were injured in the crash. Paramedics airlifted one victim to the hospital as a trauma alert, while another was taken to the hospital by ground. A third victim was treated at the scene.
James faces several charges, including leaving the scene of a crash with injuries. Gibson has been charged with allowing an unauthorized person to drive her vehicle.
It is unclear if either James or Gibson have attorneys.