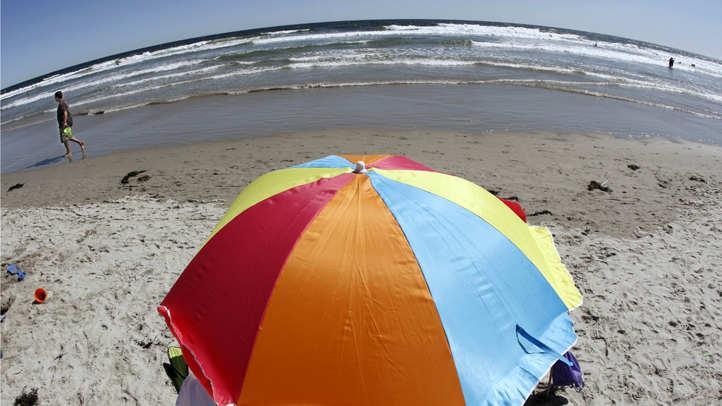 South Florida residents were able to enjoy sunshine Friday after a near miss by Hurricane Irene.
Drier air filtered into the area behind the storm. Although dry air helps cap storm development, westerly wind will push any showers that are able to form towards metro Broward and metro Miami-Dade.
Friday, Saturday and Sunday mornings will be dry and bright. Hit-or-miss storms may develop during the afternoons, but showers will
not
be widespread and many more communities will remain dry than see rain.
Sunday carries a slightly higher chance of afternoon thunderstorms.
Temperatures for the next three days will be in the mid to upper 90s. Heat indexes, of the "feels like" temperatures when humidity is added, will hit 105-110 degrees.
Record temperatures are certainly possible. Here's a look at the current records through the weekend:
Miami
Friday: 94, 2001
Saturday: 97, 1954
Sunday: 96, 1954
Fort Lauderdale
Friday: 96, 1954
Saturday: 97, 1954
Sunday: 96, 1954
Winds will decrease each day. Friday winds in Miami and Fort Lauderdale were forecasted 10-20 mph, Saturday 10-15 mph and Sunday around 10 mph.
Seas will also subside with the winds. Small Craft Advisories remained in effect Friday with winds W/SW 18-23 kts and seas 5-9 feet.
Saturday seas are expected to be 4-6 feet near shore with W/SW winds 13-18 kts.
Sunday winds will range between 9-12 kts near shore from the W/SW, seas will fall to 2-3 feet near shore.
Biscayne Bay will likely return to a light chop for Saturday and Sunday. Beware of dangerours rip currents.