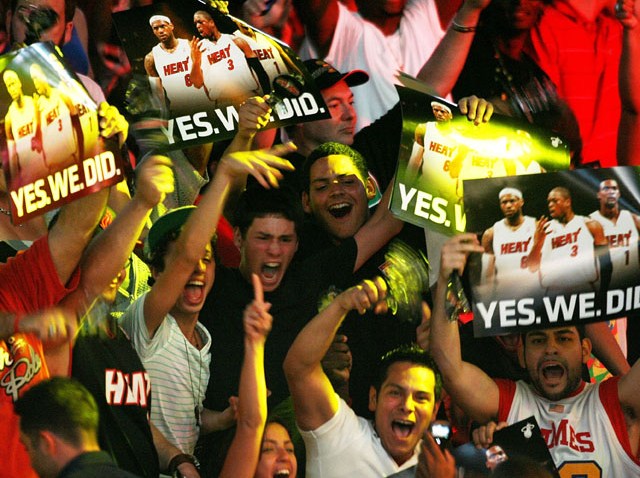 If anyone needed a Heat win in Cleveland, even close to as much as LeBron James, it was John Todora.
Todora is the owner of Whiskey Tango in Hollywood, the bar that was so confident in the new-look Miami Heat, they offered to pay your tab anytime the Heat lose.
Of course, the Heat have lost a lot more than people expected, and Todora says so far, he's given away almost $35,000 worth of food and drinks.
"It's been a big hit," Todora says, "but I think the Heat are going to turn it around and we've gotten a ton of publicity, so I'm not worried about it."
Todora says 95 people signed up for the Heat gamble for the Cavs game Thursday night. But thanks to LeBron's 38-point homecoming, everybody paid their full tab.
"For Heat fans it's a win-win scenario," Todora said. "Even if they lose, you still win anyway."
The rules for Whiskey Tango's Miami Heat promotion are as follows: You must sign in at least 30 minutes before tipoff. You have to stay until the end of the game.
And if the Heat lose, each person in your party gets $25 off his or her tab.
Todora doesn't regret the Heat promotion. He says that the added business and publicity make the losses worth it.