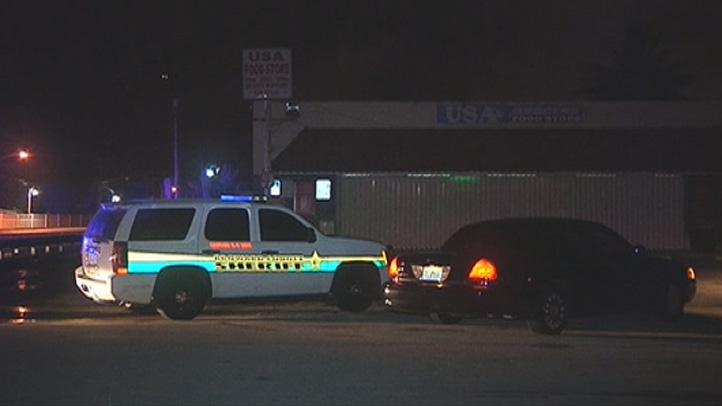 A woman was hospitalized after she was stabbed during a robbery outside a convenience store in North Lauderdale late Tuesday night, police and witnesses said.

The incident happened around 11 p.m. outside USA Food Store at 81st Avenue and Southwest 7th Place.

Store owner Sohel Rana said the unidentified woman had used the shop's ATM machine and made a purchase and was walking outside when she was attacked.

The attacker stabbed her in the stomach, grabbed her purse and fled the scene. She was taken to University Hospital where her condition was unknown.

Rana said it's the second time this has happened outside his store in the past six months.

Police are looking for the suspect, who is believed to be a black male who was last seen wearing a Miami Heat jersey. Anyone with information is asked to call Broward Crime Stoppers at 954-493-TIPS.
More Local Stories: