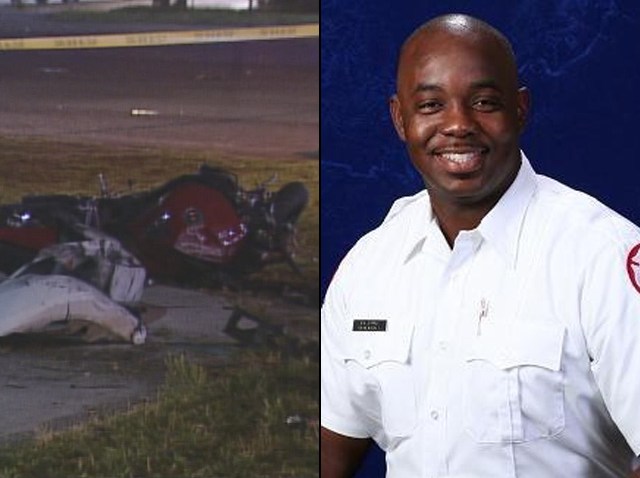 The Hollywood woman involved in the deadly collision that killed an off-duty Miami firefighter two weeks ago had gotten high on nitrous oxide minutes before the crash, according to a new report.
Sherry Marks, 19, was also taking anti-anxiety pills that may have helped her black out shortly before her Ford Mustang struck firefighter Leslie Luma's motorcycle at the intersection of North State Road 7 and West Park Road in Hollywood on the night of April 8.
Luma died shortly after the accident at Memorial Regional Hospital.
Hollywood Police may charge Marks with DUI after she admitted to police she had inhaled laughing gas from canisters found in her car, according to court records obtained by the Sun-Sentinel.
Marks had told police she had been taking prescription pills, including Xanax and Lexapro, but didn't admit to taking anything illegal when first questioned.
"Ms. Marks told me under oath and post Miranda that she ingested two or three of these nitrous oxide whippets within 20 minutes prior to the crash with the motorcycle," arresting Officer Larry Burgess wrote in an affidavit. "She stated she did not like how they made her feel and that she lost feeling in her fingers after ingesting the nitrous oxide."
Marks hasn't been arrested, but police have impounded her Mustang as police await the results of her blood tests and continue to investigate the crash.
Luma, an 8-year veteran of Miami Fire Rescue and a member of the Urban Search and Rescue Team, had just returned from a rescue mission in Haiti. He leaves behind a wife and three kids.