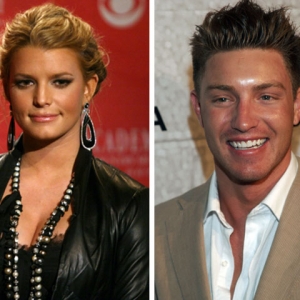 After former "Prison Break" star Lane Garrison was released from prison Wednesday morning, the actor sought the help of Jessica Simpson and her family.
According to E! Online, Garrison visited Simpson's parents' Encino home from 1 PM to 4:30 PM. Joe Simpson, who was Garrison's youth minister in their native Texas, along with Jessica, welcomed the actor into their home.
VIEW THE PHOTOS: Mug Shot Mania
According to E!, Ashlee Simpson was not present. Following his visit with the Simpson family, Garrison went directly to a Tarzana rehab center.
"I'm blessed to be alive," Garrison told E! "I'm just worried about getting through treatment right now… I'm looking forward to getting on with my life and doing the right thing and helping people."
VIEW THE PHOTOS: Celebs In Rehab
As previously reported on AccessHollywood.com, last week the actor settled a lawsuit with Michelle Ohana and the parents of Vahagn Setian, a 17-year-old high school student who was killed after the actor got behind the wheel while intoxicated in 2006. Garrison was driving a 2001 Land Rover when he lost control and rammed into a tree.
The crash killed his passenger, Setian, who was a student at Beverly Hills High School. Two girls in the car – including Ohana – who was 15 at the time, survived.
Related Content from AccessHollywood.com:
VIEW THE PHOTOS: Jessica Simpson
PLAY IT NOW: Lane Garrison: 'I'm So Sorry'
PLAY IT NOW: Garrison Trial: Victim's Father Lashes Out

MORE ACCESS ON THESE TOPICS: Lane Garrison - Jessica Simpson - Ashlee Simpson - Rehab - Jail

Copyright NBCAH - Access Hollywood